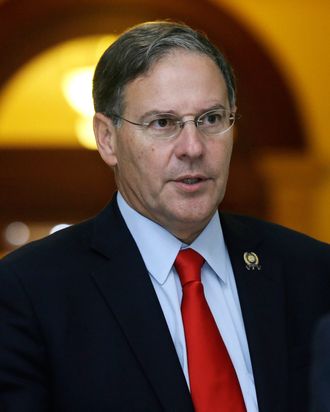 Photo: Mel Evans/AP/Corbis
New Jersey politician Jon Bramnick heard about last week's Science of Us story detailing the incestuous adult relationship between an 18-year-old woman and her long-estranged dad, in which the young woman mentioned that the couple planned to move to New Jersey —  where incest is somehow legal — to live out their days in unwedded bliss."This concept is totally offensive," the Assembly Republican leader said, adding that their relationship goes "against the moral fabric of society." "This won't stand in New Jersey," Bramnick said, promising that the state legislature would tackle the issue. The ban might have to wait, though: Jersey is still working on outlawing bestiality.
This item has been edited since publication.