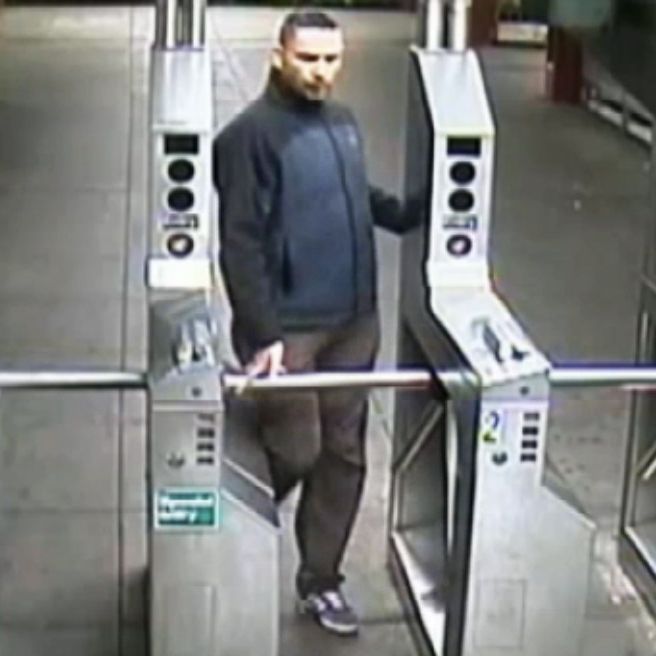 The off-duty police officer who was videotaped fleeing a Bronx subway station just after a uniformed MTA worker was attacked has turned himself in to a Harlem precinct, apparently after he saw the surveillance tape on the news. No charges have been filed against Mirjan Lolja, 37, who has worked at the 25th Precinct for seven years.
The incident in question occurred on December 23 at 2:30 a.m. That's when Lolja allegedly approached a 28-year-old transit worker, who was also off-duty, at the D train station. The employee says he grabbed her from behind, choked her, and pushed her to the floor. She was hospitalized for head, neck, and back injuries after the attack, and Lolja is seen running out of the station immediately thereafter.
Transit Workers Union chairman Joe Costales told the New York Daily News that he is "outraged" over the incident. "We're not safe with members of the public, and now we're not safe from the police," he said. 
Lolja's story is a little different, however:
The officer said he fought with the conductor after she cursed at him for asking when the next train would arrive. When he demanded her ID and took out his phone to take a picture of her, she grabbed it, prompting a struggle, he alleged.
But if there's one thing anyone who's waited for a train at 2:30 a.m. knows, it's that asking someone about the next train is pretty much the same as asking them the meaning of life.