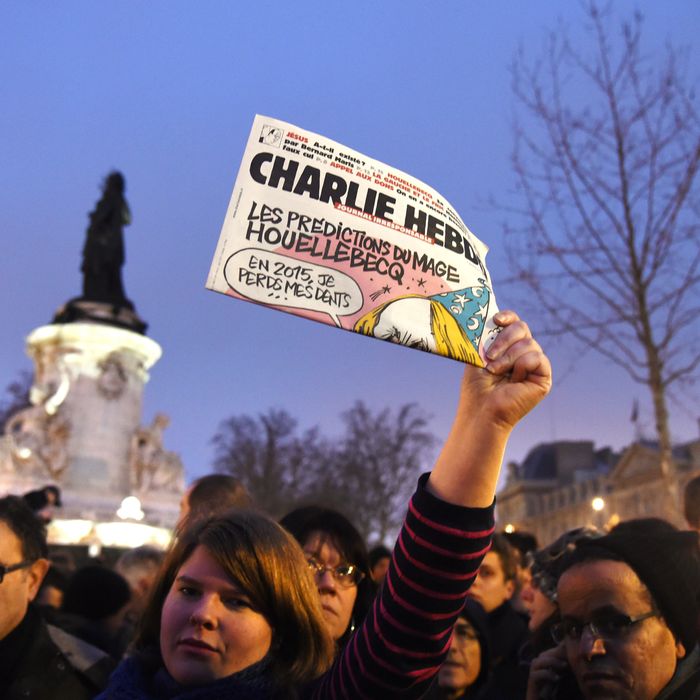 A woman holds up the satirical weekly Charlie Hebdo during a gathering at the Place de la Republique (Republic square) in Paris.
Photo: Domnique Faget/Getty Images
As day turned into night after a horrific attack on French satire magazine Charlie Hebdo left at least 12 dead, Parisians gathered on the streets holding pens and signs in support of freedom of the press. They were joined by thousands of others across France, as officials continue their search for the masked gunmen. Many also held up enlargements of the controversial magazine's cartoons, in defiance of the terrorists.