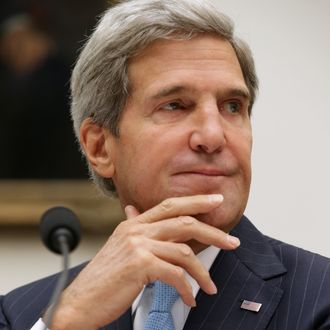 Photo: Chip Somodevilla/2013 Getty Images
According to the AP, John Kerry was too busy attending the funeral of a king to shovel the snow outside his Boston home. Hate when that happens.
Kerry was away in Saudi Arabia when this week's blizzard dumped two feet of snow on his Beacon Hill mansion. Police gave him a $50 fine on Thursday morning for his negligence.
Surely you could've had the help deal with that.