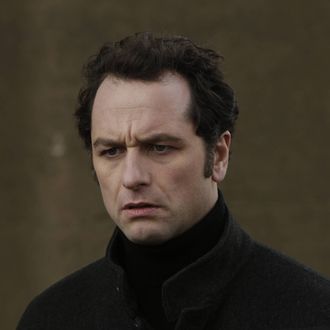 Like on TV, sort of.
Photo: FX
Exciting news for Cold War nostalgists: On Monday, the United States government charged three New York City-based Russian citizens with espionage. The Associated Press reports that two of them —  Igor Sporyshev and Victor Podobnyy — were "low-level diplomats" and therefore protected from prosecution. (They're believed to have returned to Russia.) However, it looks like the third spy — Yevgeny Buryakov —  is going to have to face the music. 
Sporyshev, Podobnyy, and Buryakov (who posed as an employee of a Russian bank) were allegedly instructed to collect information on potential U.S. sanctions against Russia and American efforts to develop alternative energy sources. According to the complaint filed in Manhattan federal court, they also attempted to "recruit U.S. residents, including several individuals employed by major companies, and several young women with ties to a major university located in New York City."
The New York Daily News has some highlights of the evidence against the accused spies: 
Buryakov lamented how the job was nothing like a James Bond movie. "F—! … Not even close," Burykov complained to fellow spy Igor Sporyshev, according to a complaint unsealed in Manhattan Federal Court. "Of course, I wouldn't fly helicopters, but pretend to be someone else at a minimum," he griped.

Sporyshev commiserated with the angst-stricken agent: "I also thought that at least I would go abroad with a different passport," he said. Sporyshev wasn't getting anywhere with a young woman at a city university and explained why. "They don't allow you to get close enough," he said, "and in order to be close you either need to f— them or use other levers to influence them … it's very rare that something workable will come of it."
In other words, these guys are no Anna Chapman.