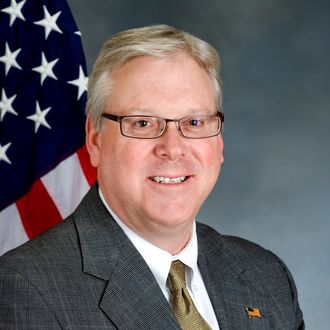 Photo: Courtesy of NY Senate
When a man calmly approached the car of New York State Senator Tom O'Mara and asked a few polite questions about O'Mara's support of a controversial gas-storage plan back in December, O'Mara completely lost it. Unfortunately for him, he didn't realize the man was wearing a hidden camera.
"Fuck you!" O'Mara screams about four minutes and 20 seconds into the video, before proceeding to call the man a "fucking douchebag."
Today, his mouth freshly washed with soap, O'Mara issued an apology for his behavior and language. "It's regrettable that the exchange ultimately turned heated and, as an elected official, I regret the words and tone that were used," he said. "I still don't like the underhanded tactics, but I should know better."
Sorry but not sorry!