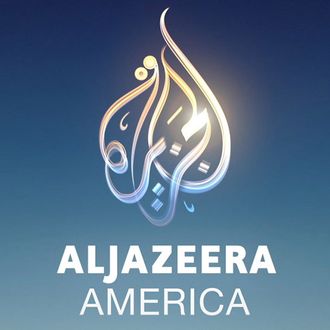 A day after Australian journalist Peter Greste was released from an Egyptian prison and deported, Canadian-Egyptian journalist Mohamed Fahmy has given up his Egyptian citizenship — a move that means he may be released from prison in a matter of days. The two Al Jazeera reporters were jailed, along with an Egyptian producer Baher Mohamed, while covering protests in December 2013, and have spent more than 400 days in prison.
The trio were given seven-year sentences for anti-state reporting, with Mohamed getting sentenced to an extra three for having a used bullet. (Egypt's new government, led by general Abdel Fattah el-Sisi, replaced a president who was part of the Muslim Brotherhood, and was likely additionally suspicious of the men because their media organization is owned by Qatar — a known financier of Islamist causes.) Their harsh prison terms prompted colleagues at Al Jazeera to start a viral hashtag, #FreeAJStaff.
El-Sisi first floated the idea of releasing the foreign journalists in November, when a decree made it possible to free foreigners by deporting them. (That is what happened to Greste, who was flown to Cyprus on Sunday.) Now that Fahmy has renounced his Egyptian citizenship, he is solely a Canadian national, making it likely that he will be flown north within a few days. Before giving up his Egyptian citizenship, Fahmy's family tweeted about his dilemma:
Unfortunately, Baher Mohamed is unlikely to have the same choice. He is expected to remain in prison for the foreseeable future.