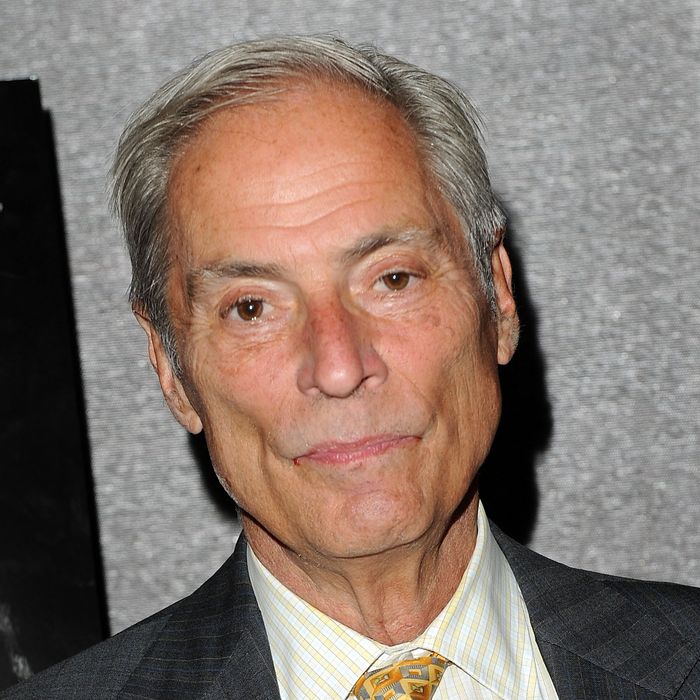 Bob Simon in 2010.
Photo: Stephen Lovekin/2010 Getty Images
Bob Simon, the award-winning 60 Minutes correspondent, died on Wednesday night in a car crash on Manhattan's West Side Highway. He was 73. The Daily News reports that Simon was riding in a livery cab when the car rear-ended a Mercedes-Benz and hit the median at about 6:45 p.m. Simon and the cabbie were cut from the vehicle and taken to St. Luke's-Roosevelt Hospital, where Simon was pronounced dead. The two drivers were not seriously injured. Simon is survived by his wife and their daughter, who is a producer for 60 Minutes.
Simon joined CBS News in 1967, and during his five-decade career he covered most major overseas conflicts, reporting from war zones in Portugal, Cyprus, the Falkland Islands, the Persian Gulf, Yugoslavia, Grenada, Somalia, and Haiti, according to CBS News. While reporting on the Gulf War in January 1991, he and three other CBS News correspondents were captured by Iraqi forces and imprisoned for 40 days. A year later Simon wrote about the experience in his book, Forty Days.
In 1996, Simon became a regular 60 Minutes contributor, and he was a correspondent for all seven seasons of 60 Minutes II. Over the years he's won numerous accolades, including four Peabody Awards and 27 Emmys, which "may be the most held by a journalist for field reporting," according to his CBS biography.
CBS's Scott Pelley was emotional as he reported the news of his colleague's passing:
Below is a small sample of Simon's incredible body of work. Here's his Emmy Award–winning 60 Minutes piece on "Curve Ball," the Iraqi defector who provided the intelligence that led the U.S. into the Iraq War.
During the 1998 Winter Olympics, Simon prepared a 35-minute documentary on the Olympic runner and World War II POW Louis Zamperini (who is the focus of the recent film Unbroken). The piece won a Sports Emmy.
In 2012, Simon won his fourth Peabody and an Emmy for "Joy in the Congo," a report on the war-torn country's symphony orchestra.
This interview with Selma director Ava DuVernay was his final broadcast.