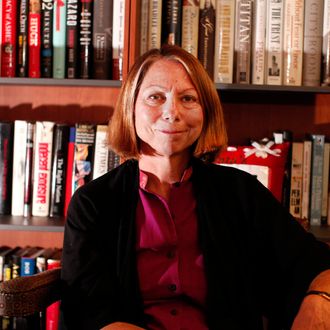 Photo: Kena Betancur/Reuters/Corbis
Jill Abramson, the former, abruptly dumped executive editor of the New York Times, just scored a rumored $1 million book deal from Simon & Schuster.
Abramson sent a statement to the New York Post on the book, which will be about the future of the media — and reportedly will not contain much gossip about what happened behind the scenes during her last few months at the Times.
>
I've been a front-line combatant in the news media's battles to remain the bedrock of an informed society. Now, I'm going to wear my reporter's hat again to tell the full drama of that story in a book, focusing on both traditional and new media players in the digital age.
Abramson's last book was about her dog, Scout; she also wrote a 1994 book about Clarence Thomas that was a National Book Award finalist.