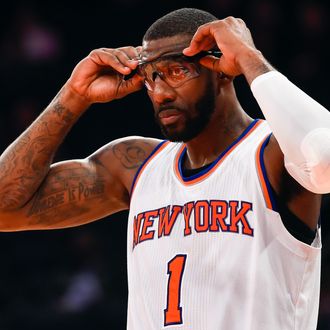 His jersey said #1, but his stats…
Photo: Alex Goodlett/Getty Images
The first week of July 2010 was supposed to be when everything changed for the Knicks. Donnie Walsh had spent the previous two years undoing as much of Isiah Thomas's mess as he could, with an eye toward having cap space available for the historic free agent class of 2010. LeBron James, at 25 already seen as once-in-a-generation talent, was the biggest prize, and the Knicks pulled out all the stops to sign him. In case you've forgotten the timeline of what happened next, on July 5, before LeBron announced where he was going to sign, the Knicks agreed to a deal with Amar'e Stoudemire, a five-time All-Star who'd played under coach Mike D'Antoni in Phoenix. The Knicks continued to recruit James, but three days later, LBJ announced that he'd be taking his talents to Miami, where he'd play alongside fellow free agents Chris Bosh and Dwyane Wade. After years of maneuvering for the summer of 2010, signing Stoudemire, the sixth-best available free agent according to one ranking at the time, was the best Walsh could do.
Stoudemire, an athletic freak who'd excelled under D'Antoni's "seven seconds or less" offense but had also battled injuries during his time in Phoenix, was given a hero's welcome in New York: Over the next several months, he'd appear on Letterman, get his face on a Times Square billboard, and do all of the other off-the-court things that go along with being a star athlete in New York. This magazine included a feature about him, titled "Hope in Shorts," in a package of stories called "Who Runs New York?"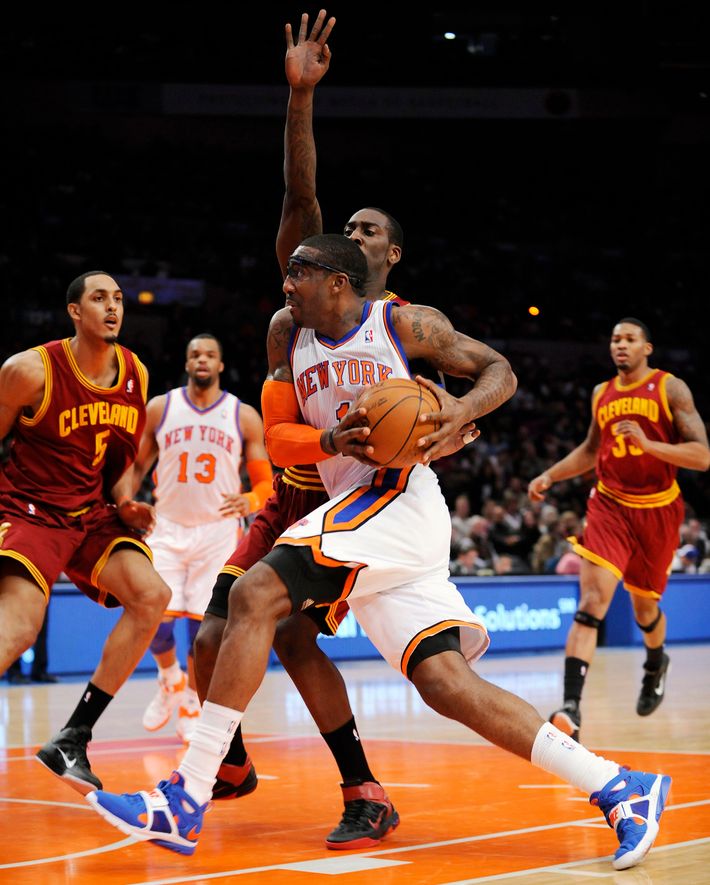 It had been so long since the Knicks had been competitive that you couldn't blame their fans for considering Amar'e their savior — especially since the 2010–'11 season had long been targeted as the one in which things would finally turn around. Amar'e, after all, was a fine basketball player, and even if the Knicks couldn't get James or Wade or even Bosh, he was still better than anything Knicks fans had seen in years. Desperate for a winner, Knicks fans convinced themselves that signing Amar'e really could be the beginning of a new, more successful era. Maybe he'd stay healthy. Maybe he'd be a perfect fit for D'Antoni's up-tempo offense. Maybe the city of Miami would break off into the ocean and really open up the Eastern Conference.
It didn't quite work out the way everyone had hoped. The Knicks, seeking a big three (or even a big two) of their own, quickly began pursuing a trade with Denver for Carmelo Anthony, and in February of 2011 Jim Dolan got his man. Less than a year into the Stoudemire era and the franchise already had a new face.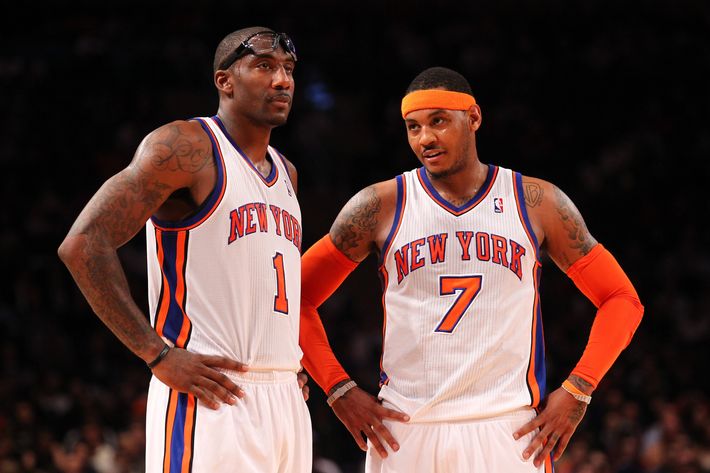 The Knicks were indeed improved, but progress was slow. In 2011, they'd reach the playoffs for the first time in seven years. In 2012, they'd win their first playoff game in 11 years. And in 2013, after a division title, they'd win their first postseason series in 13 years.
But Stoudemire would play a decreasingly important role on those teams. After making the All-Star team in 2011, he'd miss 19 games in the lockout-shortened 2011–'12 season, when Jeremy Lin emerged as a fan favorite. (That was the year Stoduemire famously injured his hand in the playoffs by punching the glass casing of a fire extinguisher after a playoff loss.) The following year, when the Knicks won the Atlantic division, he played in just 29 regular season games, starting none of them. And even when he was healthy last year, Stoudemire spent most of the season coming off the bench as the Knicks missed the playoffs.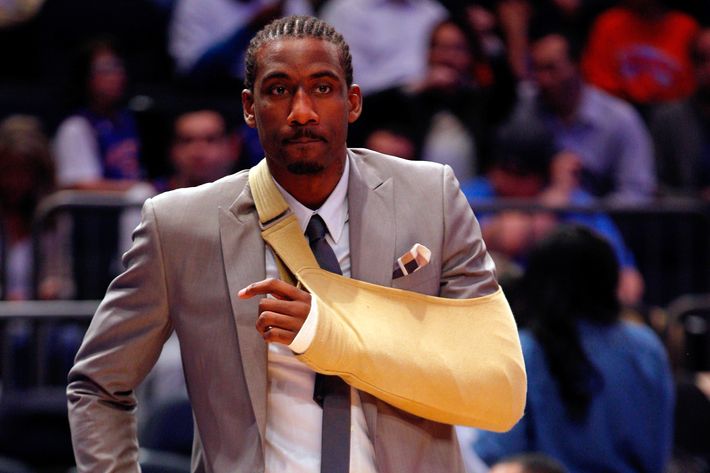 Just like they did five years ago, the Knicks are again bottoming out. At the moment, they're 10-43, and on pace to finish with a worse record than they ever did during the Isiah Thomas years. Phil Jackson, more than anyone, is charged with saving the franchise now, and yesterday, as part of the latest rebuilding process, the Knicks waived Stoudemire, officially ending his time in New York a few months before his contract was set to expire.
For a while, Stoudemire did help return the Knicks to relevancy, which isn't nothing. But back in 2010, Knicks fans wanted so much more than that, and Amar'e, his body breaking down the way many had feared it would, wasn't the right man for the job.