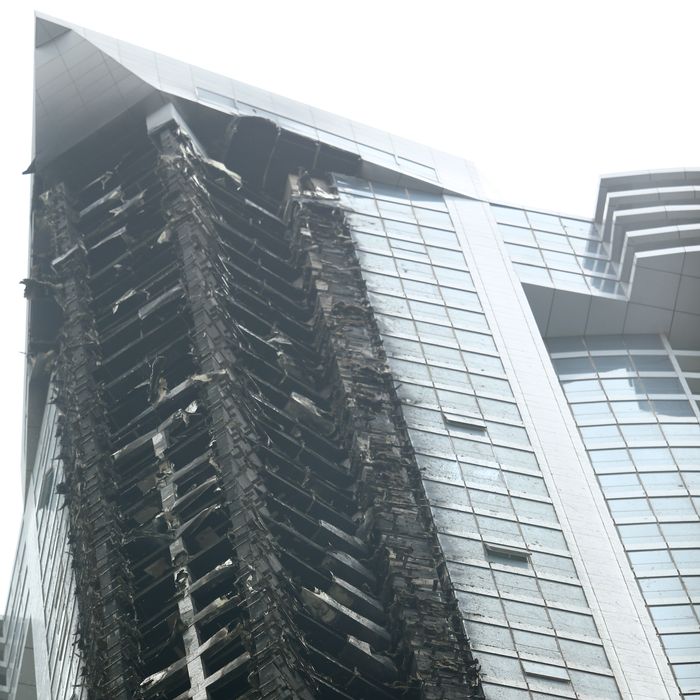 The Torch after the fire.
A massive fire broke out at an 86-story apartment building in Dubai at 2 a.m. on Saturday, forcing the evacuation of hundreds of people and sending burning debris and broken glass into the streets of the city's marina district. The skyscraper, known as the Torch (ha?), is one of the world's tallest residential towers. One witness compared the scene to watching "the Titanic going down."
Remarkably, no one was injured or killed in the blaze, which started around the 52nd floor and engulfed 10 or 15 surrounding floors. "I was really surprised they got it under control pretty quickly," a Torch resident told Al Jazeera. "It looked like it was going to go up."
The cause of the fire isn't yet known, but a government representative told reporters that it appears to have been an accident.