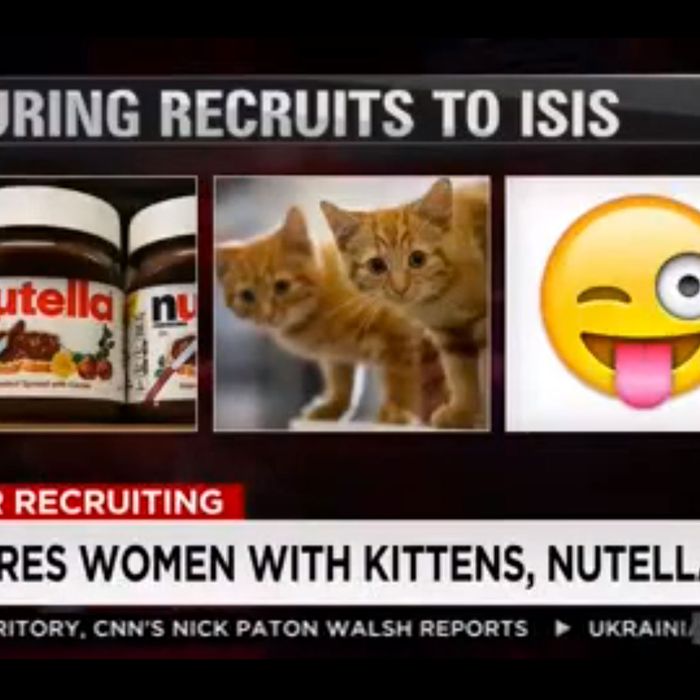 If you're a lady walking down the street and you come upon a kitten covered in Nutella posing next to a poster of the nail emoji, beware! ISIS operatives could be lurking nearby, ready to recruit you and make you their jihadi brides — at least according to CNN.
On a segment aired Wednesday morning, CNN anchor Carol Costello discussed how ISIS is exploiting women's three known weaknesses — Nutella, kittens, and emoji — to recruit them for the caliphate. (Daily Intel discovered mujahids' love of Nutella back in September.)
"ISIS is talking online about jars of Nutella, kittens, and emojis," she said. "These three images are in part helping ISIS recruiters lure Westerners into their fight." 
Throw in a spa package and sign me up.