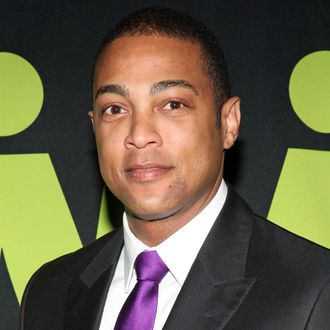 Photo: Brian To/Getty Images
Serial gaffe committer Don Lemon added another slip-up to the canon last night when he used the vaccine debate as an excuse to tweet a shirtless selfie. Hey, if it worked for Geraldo …
Unfortunately for Lemon, his selfie displayed what he described as a "measles shot scar" and that was … not accurate. The scar is actually from a smallpox vaccine, which is known to leave a small mark years after injection.
The Twitter hordes did not take kindly to a guy preparing to discuss vaccines on national television not being able to tell the difference between the two.
Whatever. Can you guys just let him live?