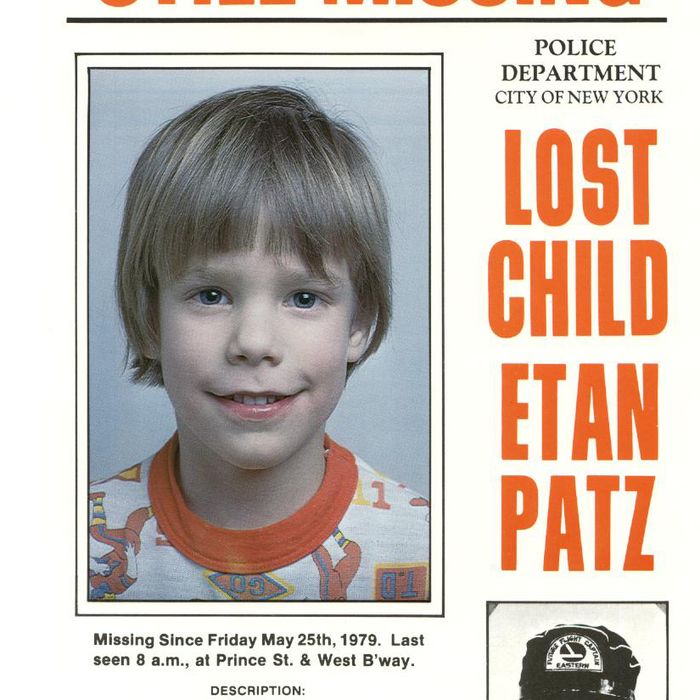 In the two years since Pedro Hernandez told police he killed 6-year-old Etan Patz in 1979, no physical evidence has emerged, but on Monday his ex-wife and friend offered testimony that bolsters his confession (which he later recanted). Daisy Rivera said that following a prayer meeting at her house in 1982, Hernandez told his future wife that he didn't want there to be any secrets between them. Hernandez admitted "something terrible" happened when he lived in New York: He strangled someone and threw their body in a Dumpster.
Rivera said Hernandez described the victim as a "muchacho" and said "he had felt violated," so she assumed he killed a man in a robbery attempt. "He said it had gotten out of hand and ended up that he had put his hands around the person's neck and he had strangled him — that he had put him in a Dumpster and that he had covered him with some plastic bags. He threw something over the body. He was emotional. He cried," she said, according to the New York Post.
She testified that, years later, she found a photo of a young boy Hernandez had stashed in a shoe box. She said he seemed "nervous" when she confronted him about the photo, which looked like it was cut from a lost-child poster. "He explained to me that the child had disappeared within the area where he worked, so I asked him why did he take that photo and he said he just took it because he knew the family," she said. In court she said she now recognizes the photo as the one on Patz's missing-persons poster. "I'll never forget that face," she said.
Rivera admitted that she did not tell police about the photo when she was first interviewed in 2012, and her lawyer claimed she didn't remember it until after his arrest. Over the years she's fought with Hernandez over child support, and at one point she obtained a restraining order against him.
Mark Pike testified that in 1979 or 1980 Hernandez, his childhood friend, told him he'd killed a boy in New York, but he didn't believe him. "He had told me that he was working in a supermarket and a boy threw a ball at his throat and he lost it and he retaliated and strangled the kid," Pike said.
Last week, three men testified that Hernandez broke down during a prayer meeting and confessed to strangling a boy in the basement of a bodega just a few months earlier. On Monday, Jose Lopez, the brother-in-law who led police to Hernandez, said he'd heard a similar story from another member of the group and made several attempts to tip off the authorities over the years. "I did it because there was a father and mother who suffered for so many years, they deserved to find out the way that the child died," Lopez said. Stan Patz, Etan's father, nodded his head.