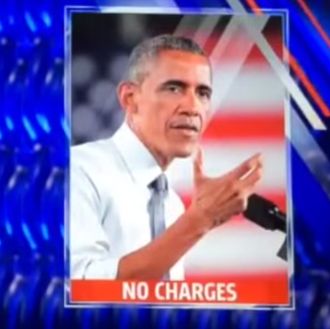 Fox 5 showed a photo of Obama during a segment about a rape suspect.
During a Friday broadcast about how a rape suspect at San Diego State University won't be charged for the alleged crime, Fox 5 San Diego aired a picture of President Obama with the text "No Charges" posted underneath. Ugh, hate when that happens.
The Fox affiliate apologized for the mistake two nights later, saying use of the photo was "inadvertent" and that they regret the error. As we speak, all of Fox 5 is being placed on the No Fly List.