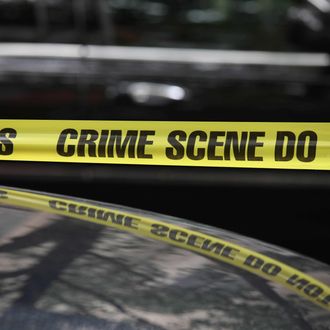 Photo: Rob Kim/Getty Images
When we last checked in on this, New York had gone a full week without a murder. As of Friday, New Yorkers have gone 11 days without killing one another — "the longest stretch without a ­homicide since [the NYPD] started tracking such data in 1994," according to the Post. As with a similar phenomenon that occurred at around this time last year, the cops believe that the icy weather is at least partially responsible. "We've been in below freezing temperatures, which really keeps people off the streets, less confrontation," said PBA head Ed Mullins.
But then he sort of contradicted that theory by pointing out that people are still shooting at each other as much as ever. "If you look at the homicides and you compare them to the shootings, there's no homicides but shootings are up," said Mullins. "Either we have bad shots or we have an excellent response time being done with a great amount of medical assistance." So, while the tundra-like conditions aren't enough to stop folks from trying to take a life, the hand-numbing effects of sub-zero wind chill could be preventing them from finishing the job. Good enough, we guess.