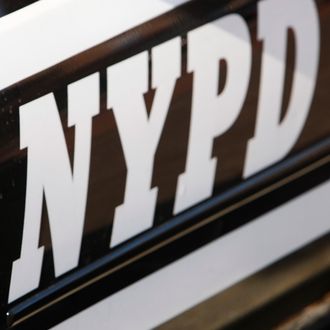 Photo: Fred de Noyelle/Getty Images
Back in July, a video surfaced on YouTube purporting to show the brutal arrest of a Brooklyn man by an NYPD officer. While arresting 32-year-old Jahmiel Cuffee for possession of a small amount of marijuana, Officer Joel Edouard and his partner restrained the man and handcuffed him before Edouard briefly left the scene, only to return to stomp on the subdued suspect's head. Edouard's badge and gun were taken from him following the incident, but now he is being charged with assault and official misconduct.
According to NBC New York, Edouard turned himself in to a Brooklyn precinct on Tuesday and pleaded not guilty to the charges. He was released without bail and could face up to a year in prison if convicted.