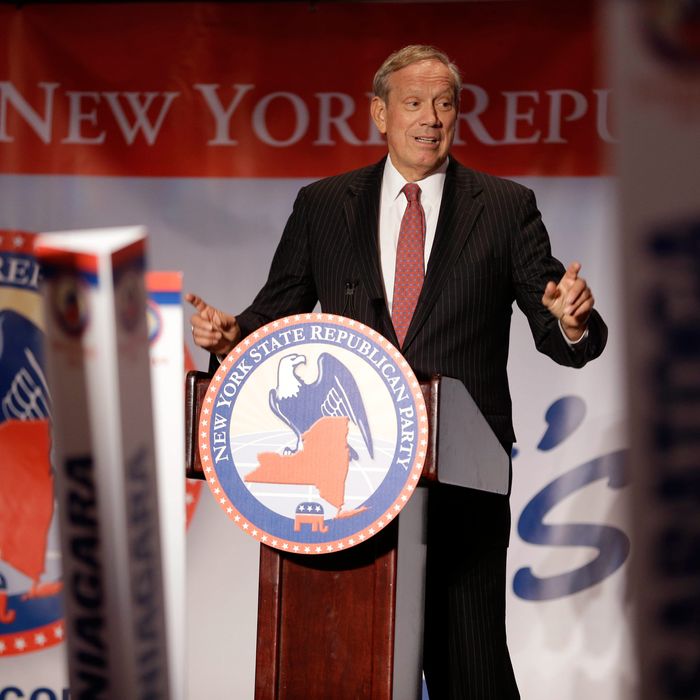 Mitt Romney may be out, but George Pataki wants you to know he's "very seriously" thinking about a presidential run. The former New York governor told Fox News Monday morning that he is actively exploring participating in the 2016 race and has already opened up a political action committee to help out that cause. The Republican is also traveling up to New Hampshire, home of the nation's earliest primary, to drum up support among voters.
Pataki's official Twitter account has been eagerly retweeting posts hinting at a 2016 run. One recent retweet places the ex-governor among 13 other candidates Ari Fleischer thinks will run. In response, Pataki tweeted:
This isn't the 69-year-old's first flirtation with a presidential run: He also considered the nation's top elected office in 2008 and 2012. In recent months, he's been reestablishing his political profile, speaking out about current events, and decrying Mayor de Blasio's response to the murder of two NYPD officers in Brooklyn. He may have some tough home-state competition this time around, though: Both Hillary Clinton, a former New York senator, and Governor Andrew Cuomo are considered potential candidates.