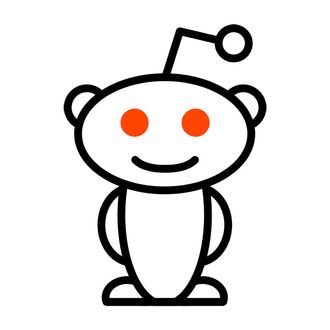 If last summer's celebrity photo-hacking scandal were to happen after March 10, 2015, Reddit's response likely wouldn't resemble the one written by then-CEO Yishan Wong in September, where he defended the digital sexual harassment of women as a form of protected free speech. The link-sharing site did eventually ban the communities where users shared the hacked celebrity photos, but made it clear that it was not because those photos were published non-consensually. Wong resigned two months after stating that Reddit was "unlikely to make changes to our existing site content policies in response to this specific event." And now, according to the Times, the aggregation giant is retooling its privacy policy to ban the exact content that generated tons of revenue back in August.
According to the "involuntary pornography" section of the new privacy policy, which goes into effect March 10:
reddit is committed to your privacy. If you believe that someone has submitted, without your permission, to reddit a link to a photograph, video, or digital image of you in a state of nudity or engaged in any act of sexual conduct, please contact us (contact@reddit.com), and we will expedite its removal as quickly as possible. reddit prohibits the posting of such content without consent.
Assuming Reddit makes a concerted effort to enforce this policy, it'll make it much easier for victims of revenge pornography to have their images scrubbed from the site. Previously, the subjects of explicit photos who wanted them removed would have to file a DMCA takedown request every time a photo showed up on the site, which was a lengthy and arduous process. Now the takedown burden may no longer be placed on the victim, instead allowing them to simply email Reddit directly if involuntary pornography is posted to the site.
The policy change will undoubtedly spark yet another free speech debate among the handful of Redditors who use the site as a way to get back at girls who ignored them in high school, but they'll eventually be drowned out by anyone who actually wants Reddit to succeed as both a platform and a business. Reddit is also wisely lumping the change in with its continued protection of users' privacy, a point the libertarian-types will find hard to argue with.
"I really want to believe that as we enter the next 10 years of Reddit life, essentially the most trafficked media site on the Internet, the opportunity here to set a standard for respecting the privacy of our users," co-founder Alexis Ohanian told the Times.
Now might be a good time to revisit our (not-so-)timeless flowchart, Should We Ban That Subreddit? Hopefully by March 10, it will be rendered obsolete.