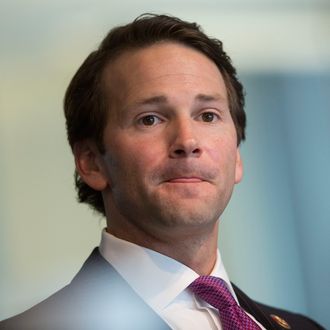 Photo: Andrew Harrer/Bloomberg via Getty Images
It's a tough week for Representative Aaron Schock, a Republican from Illinois, between the comments over his Downton Abbey–themed office and the ethics inquiry over accepting the designer's services as a gift. And now Benjamin Cole — the aide who reprimanded a Washington Post reporter for capturing the period-drama-inspired office — has resigned after a major communication snafu of his own. In Facebook posts obtained by ThinkProgress, Cole compared black people to escaped zoo animals.
"I am extremely disappointed by the inexcusable and offensive online comments made by a member of my staff," Schock said in a statement about the resignation to the Journal Star. "I would expect better from any member of my team. Upon learning about them I met with Mr. Cole and he offered his resignation which I have accepted."
The posts published on ThinkProgress began in October 2013, during the federal government shutdown that also closed the National Zoo. One of the since-deleted posts showed a video of a man and woman fighting — or, in Cole's terms, engaging in a "mating ritual":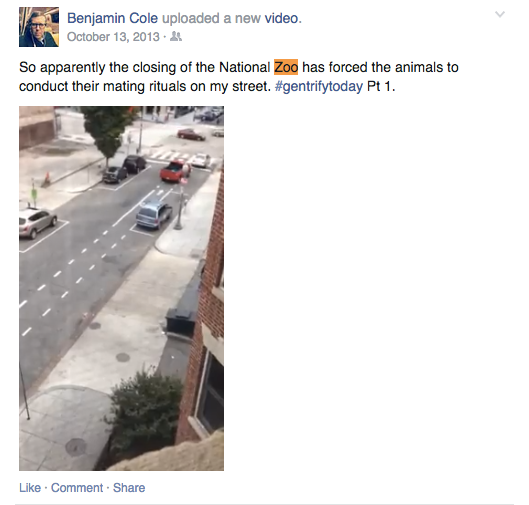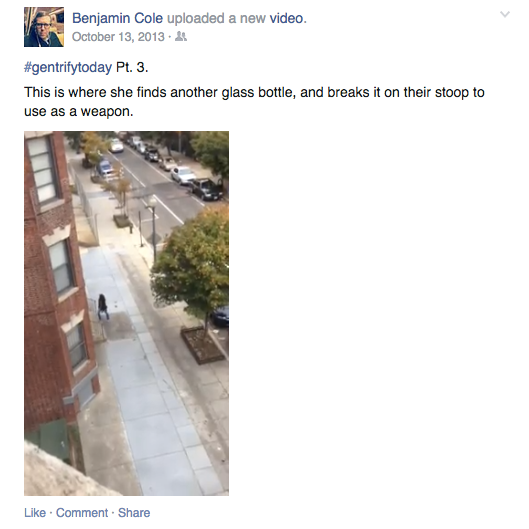 And Cole struck again that December:

A more recent post, from last month, details a communication with a black police officer: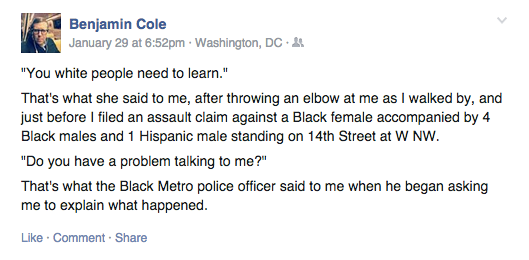 According to a LinkedIn page, Cole began working for Schock in March 2014, after the 2013 posts were written. ThinkProgress says the posts have since been deleted.
This post has been updated throughout.