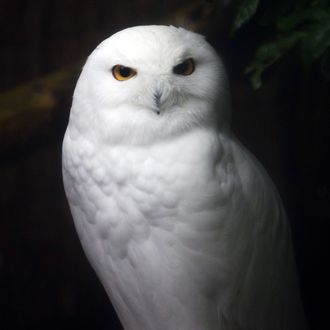 A regal snowy owl
Photo: Sebastien Bozon/AFP/Getty Images
Earlier this week, the Bryant Park fountain froze solid, and now, in another example of just how brutally cold it is outside, DNAinfo reports that owls from the freakin' arctic have temporarily migrated to NYC to enjoy the freezing temps.
About seven snowy owls have been spotted this year in the New York City area, mostly in coastal parts of Queens and Brooklyn. But for what bird experts think is the first time ever, they've also started to gentrify Governors Island. (If they're hoping to scope the best view of Drake, they should head to Randall's Island instead.)
Lest you think you can befriend one and convince it to fly messages to friends in other boroughs à la Hedwig, beware: The birds are "top-notch predators" and won't think twice about gouging your eyes out.