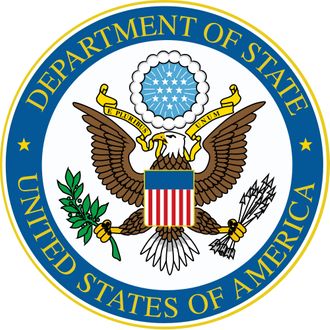 A senior State Department official was arrested on Tuesday on charges of soliciting sex from a minor, according to the AP. Director of Counterterrorism Daniel Rosen was busted in a sting operation by a detective posing as a child online, because life imitates To Catch a Predator.
Rosen was charged with use of a communications device to solicit a juvenile, and shuttled off to jail in D.C.; it's unclear if he's still there or if he's posted bail. 
The State Department is already working hard to distance itself from him, with a Department spokeswoman telling Fox News, "His security clearance will be suspended and he will be put on administrative leave while this proceeds to its end through any judicial process." According to what appears to be his LinkedIn profile, Rosen has worked at the State Department since 2008 and is "responsible for all CT Bureau strategic planning, policy planning, program and budget planning and oversight, and legislative relations and interaction."
His professional skills include "foreign policy," "strategic planning" and …"human rights." Awkward.