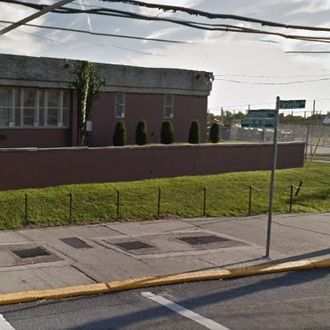 Susan Wagner High School.
A Staten Island woman allegedly used an extreme parenting strategy this week: When a guidance counselor called Karen Shearon to tell her that her 15-year-old daughter had failed the Regents exam, the 48-year-old mother threatened to blow up Susan Wagner High School. The administrator took the threat seriously enough to call the police, and Shearon was arrested for "misdemeanor aggravated harassment in the second degree," the Staten Island Advance reports. 
Shearon admits that she received a call from the school, but she denies that she threatened to level the place. After being released on a $1,000 bond, she told reporters, "I never made such a phone call. If I was so dangerous and I said such a threat like that, wouldn't you evacuate the school?" Moms!