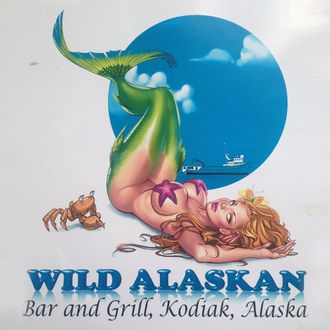 The feds have indicted the owners of a floating strip club in Kodiak, Alaska, for three counts related to the "improper disposal of human waste" after they allegedly piped poop directly into the St. Herman Harbor. It brings a whole new meaning to the term "poop cruise."
According to the Alaska Dispatch News, Darren Byler and his wife Kimberly own the Wild Alaskan, a former sea crabbing boat they converted into a wildly successful "stripper boat." Though they told Coast Guard investigators that they were storing waste from the employee and customer bathrooms in a tank and disposing of it on shore, an investigation revealed that they were actually dumping it directly into the harbor. 
The Bylers are charged with lying to Feds and violating the Refuse Act. The fate of the magical floating strip club is unknown.