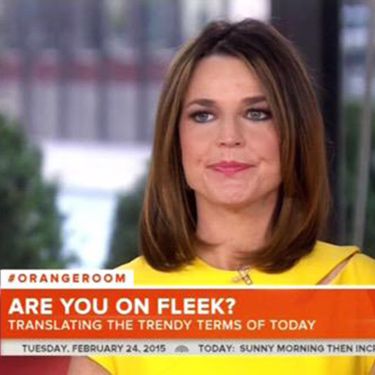 Savannah Guthrie contemplates that importance of bae.
After asking its Facebook readers to "share other words or phrases you've heard 'the kids say' recently," this morning the Today show aired an important investigation into modern teen slang. The results were decidedly not on fleek.
Wait 'til they hear what "coco" means.