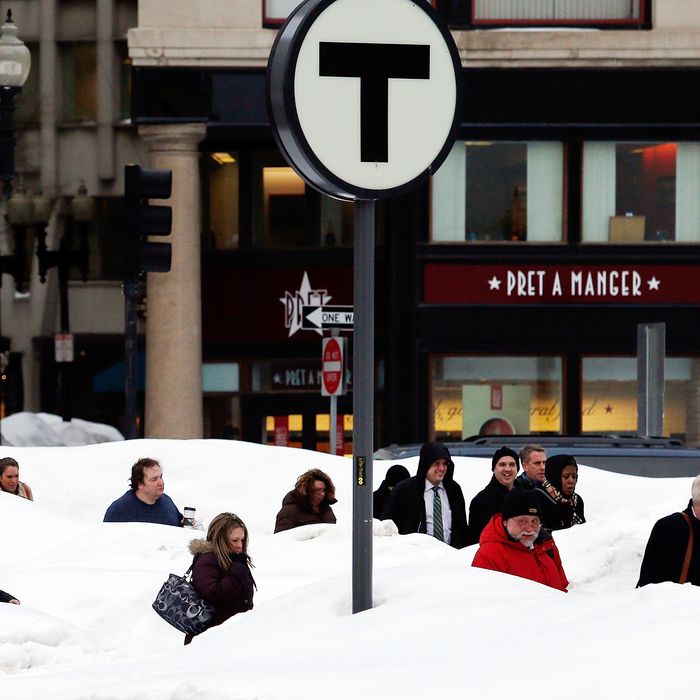 Photo: Jessica Rinaldi/The Boston Globe via Getty Images
There is no other way to say it: Boston has had a terrible, horrible, no good, very bad winter. With record-breaking snows and lows, New York's neighbor to the north has been getting hit harder by winter than Pedro in game seven of the 2003 ALCS.
Here, miserable Bostonians brave the terrible tundra.