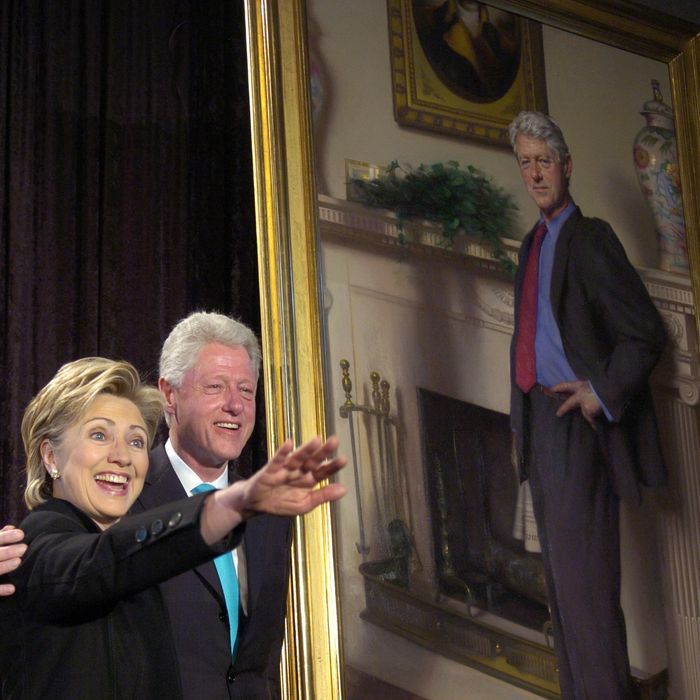 The Clintons attend the portrait's unveiling in April 2006.
Photo: Jonathan Ernst/Reuters
This has been a trying time for everyone who uses the internet, but on Sunday painter Nelson Shanks reminded us that our nation has faced blue-dress-related trauma once before. In an interview with the Philadelphia Daily News, the 77-year-old artist revealed that he incorporated a Lewinsky scandal reference into his 2006 portrait of Bill Clinton, which hangs in the National Portrait Gallery. Calling Clinton "probably the most famous liar of all time," Shanks said he painted a shadow over the Oval Office mantlepiece to symbolize the Monica Lewinsky scandal. "It actually literally represents a shadow from a blue dress that I had on a mannequin, that I had there while I was painting it, but not when he was there. It is also a bit of a metaphor in that it represents a shadow on the office he held, or on him." Shanks claims the Clintons "hate the portrait" and pressured the National Portrait Gallery to remove it, but the museum denied that.