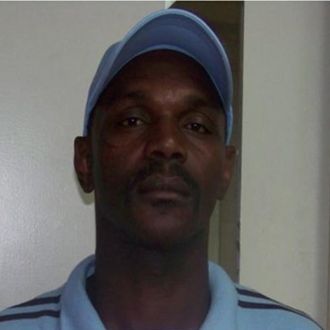 Otis Byrd.
Photo: Mississippi Department of Corrections.
The body of a black Mississippi man reported missing earlier this month was found hanging from a tree on Thursday, prompting an investigation by local, state, and federal officials. The NAACP has identified the victim as Otis Byrd, 54, who was last seen on March 2 when a friend dropped him off at Riverwalk Casino in Vicksburg. The body, which has not been officially identified, was found in the woods about a half-mile from Byrd's home in Port Gibson, according to the Clarion-Ledger. The victim was hanging by a bed sheet, and his hands weren't tied. Officials have not determined if hanging was the cause of death. "This person had been out in the woods for a while," said Sheriff Marvin Lucas of Claiborne County. "He didn't just go out there yesterday."
Byrd was convicted of robbing and murdering Port Gibson convenience-store owner Elizabeth Trim in 1980. He served 25 years in prison and was paroled in 2006.
The FBI is assisting state and local authorities in the investigation, and the Justice Department is also looking into the case following a request from the state NAACP. "Considering Mr. Byrd's body was found hanging from a tree, we are calling on federal authorities to immediately investigate to determine whether his death is a result of a racial hate crime," Derrick Johnson, the group's president, said in a statement.