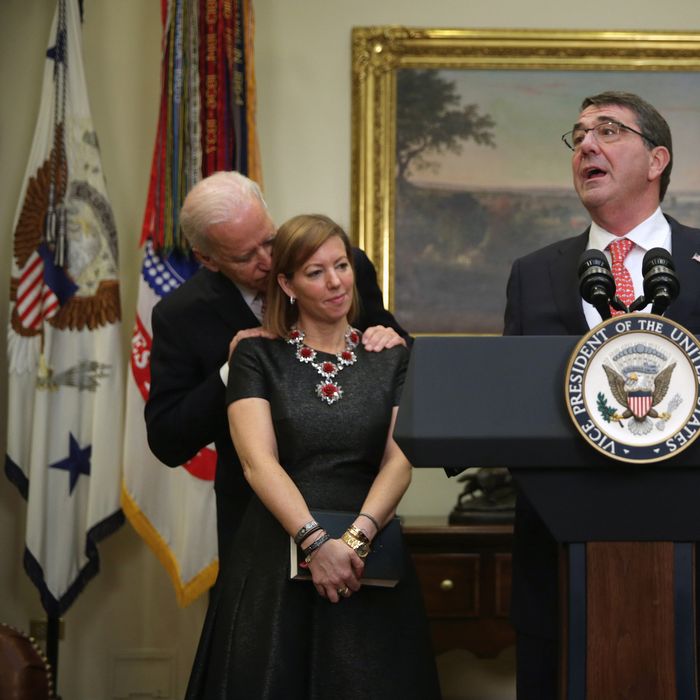 Totally chill.
Photo: Alex Wong/Getty Images
Vice President Joe Biden is a known lover of whispering in women's ears, but what do his colleagues make of the fact that he seems exceedingly comfortable invading their wives' personal space? Well, Defense Secretary Ashton Carter doesn't mind at all! 
"I laughed," Carter told Today when asked about his reaction to that viral moment. "They know each other extremely well. We're great friends of the Bidens."
We somehow doubt Orrin Hatch's granddaughter feels the same way.