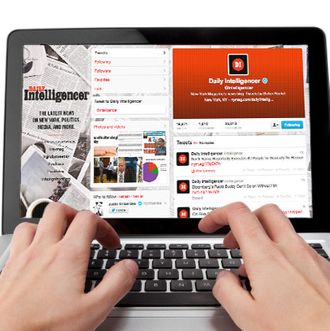 Welcome back to the New York Magazine Competition. On alternate Mondays, we lay out a challenge and offer a sample responses. Enter in the comments section, or on Twitter with the hashtag we've provided, and the editors will select a winner. Criteria are highly subjective, but heavily retweeted and favorited posts will have an advantage. The prize is a year's subscription to New York in print or a two-year subscription to the iPad edition (winner's choice). Full rules are here.
COMPETITION NO. 43: SHOWS FOR BROS. Please suggest a TV series aimed at the dude sensibility. For example:
House of Cads
Better Call Saul, And Also My Dad
2 Broke Girls (At Closing Time)
Mad Men's Rights 
Enter on Twitter with the hashtag #showsforbros, or in the comments thread below, by March 18.
RESULTS OF COMPETITION NO. 42: MIDDLE-MANAGEMENT MOVIES, in which you were asked to suggest a film tailor-made for the everyday businessperson's life. 
HONORABLE MENTION TO:
How Stella Got Her Stapler Back
—JDuggar
12 Years a Regional Vice President
—Classicist
The Unreimbursables
—Hey_Joe
Not Hiring the Girl with the Dragon Tattoo
—NY8
Decent Proposal
— SirEatALot
My Client Dinner with AndreEdit
—FlirtySanchez
The Devil And Dow Jones
—RustyShackelford
Don't Tell Boss the Cleaning Lady's Dead
—Martinicow
Kickback Mountain
—rmtmiller
There Will Be Blood, Going Forward
—kaboomm
To Have and To Hold Another Stupid Meeting
—rgqueen
Alice Doesn't Report to Me Any More
—Hal10034
The Outsourced Josey WalesEdit
—Lexxman
The Way We Work
—BENLINUS99
There's Something About Mary That Seems To Involve The Boss
—rmtmiller
Deliverable
—Dools
AND THE WINNER IS: