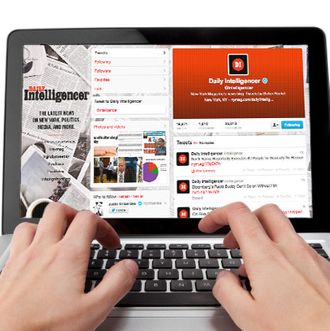 Welcome back to the New York Magazine Competition. On alternate Mondays, we lay out a challenge and offer a sample responses. Enter in the comments section, or on Twitter with the hashtag we've provided, and the editors will select a winner. Criteria are highly subjective, but heavily retweeted and favorited posts will have an advantage. The prize is a year's subscription to New York in print or a two-year subscription to the iPad edition (winner's choice). Full rules are here.
COMPETITION NO. 44: "REPLACE A WORD WITH 'KITTEN.'" Please modify a familiar phrase, title, or aphorism by replacing a word with "kitten" or "kittens." For example:
Star Wars: The Kitten Strikes Back
The New York Times: "All the kittens that are fit to print."
The Unbearable Lightness of Kittens
Everything You Always Wanted to Know About Kittens (But Were Afraid to Ask)

Enter on Twitter with the hashtag #replaceawordwithkitten, or in the comments thread below, by April 2.
RESULTS OF COMPETITION NO. 43: "SHOWS FOR BROS," in which you were asked to offer a TV show tailored to the dude sensibility. 
HONORABLE MENTION TO:
A'ight, Claudius
—RustyShackelford
Bar Trek
—OldYeller62
Charles in Charge of the Remote
—gianna13
The Six Million Dollar Man Cave
—KathleenS
The Big Breasts Theory
—rmtmiller
The Screw-and-then-Dump Mindy Project
—gmg22
The Dick Von Dutch Show
—BambooLounge
American Horror Story: Fraternity Row 
—dimestorekarma
Everybody Loves Ray-Bans
—nycityofmind
Not Very Blackish
—RegisMayhem
One Tree Murray Hill
—Classicist
Tank Top Chef
—JDuggar
Sleepy, Hollow
—‏@DannyGroner 
NBC Nightly Brews
—EBarb
Friends: Special Victims Unit
—queasyrider
The Douche of Hazzard
—kaboomm
How I Met and Banged Your Mother 
—NY8
Just Beer Me
—@elizabethwisker 
AND THE WINNER IS: 
I Love Lucy But I'm Not In Love With Lucy
—kaboomm