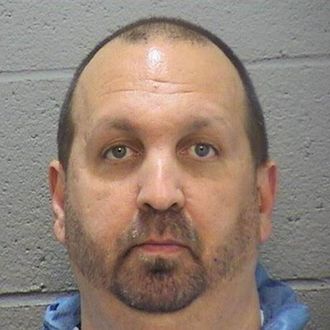 Craig Stephen Hicks.
Photo: Chapel Hill Police
Prosecutors announced on Monday that they will seek the death penalty for Craig Stephen Hicks, who has reportedly confessed to murdering his neighbor Yusor Mohammad Abu-Salha; her husband, Deah Shaddy Barakat; and her sister, Razan Mohammad Abu-Salha, last month in Chapel Hill, North Carolina. Local and federal investigators have not ruled out religious bias as a motive for the crimes, though some believe the shooting was motivated by a parking dispute. WRAL reports that new search warrants reveal Hicks kept photos and detailed notes on the parking situation in his apartment complex.