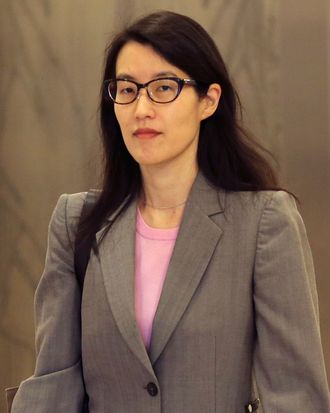 Photo: Robert Galbraith/Reuters/Corbis
A jury of six men and six women decided that Silicon Valley venture capital firm Kleiner Perkins Caufield & Byers did not discriminate against former employee Ellen Pao. Pao, now interim CEO of Reddit, claimed that the firm did not promote her because she was a woman and retaliated against her for complaints about gender discrimination. There were four counts of discrimination, and the judge sent the jury back to deliberations on the last one after a miscount. They then returned with another verdict in favor of Kleiner Perkins.
A recent study from Babson College shows that the number of women partners at venture capital firms has dropped from 10 percent in 1999 to 6 percent today. Other gender discrimination cases have recently been filed against Silicon Valley companies, including Facebook and Twitter.