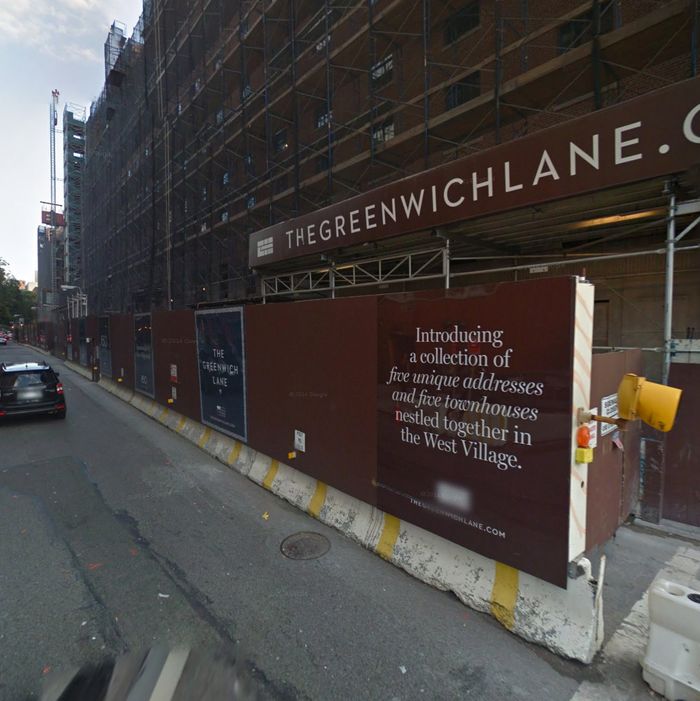 The construction site for Greenwich Line luxury condos.
Photo: Google Street View
A 37-year-old woman died on Tuesday evening when a piece of plywood blew off a security fence at a construction site for luxury condos, smacking her against the wall of a parking garage. Winds on Tuesday night in New York reached as high as 38 mph.
The incident happened at 175 West 12th Street, and the woman was pronounced dead at 9:12 p.m. at Bellevue Hospital. Authorities, who have not released the woman's name since they have yet to contact her family, said the board was four feet by eight feet. They were not sure how far it fell before hitting the woman. 
The construction is happening at the site of a former hospital.
"It's just like one of those divine intervention kind of things," a part-time construction worker on the premises told CBS New York. "If it's going to happen, it's going to happen. You know, it's sad. It really is sad. You're just walking down the street and you never know what's going to happen. You just really never know. Whether it's a car crossing the street or some freak accident like this."