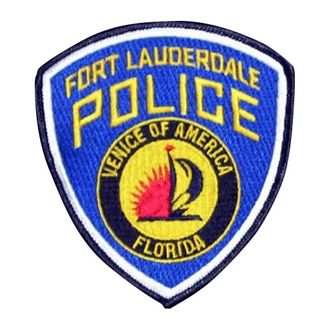 The Fort Lauderdale Police Department has fired three officers and another has resigned after an internal investigation found that they had exchanged multiple racist text messages and shared a racist video trailer parodying President Obama. The investigation began after one of the officer's fiancées tipped off his superiors that "her would-be husband constantly expressed his racist views toward black people."
The four officers — Alex Alvarez, Jason Holding, James Wells, and Christopher Sousa — frequently used the N-word in their text-message exchanges and "joked" about "killing n-ggers." They also referred to actual suspects they encountered using the N-word and discussed harming them:
Holding once texted to Alvarez and Wells, after they'd been looking for some suspects who'd fled, "I had a wet dream that you two found those niggers in the VW and gave them the death penalty right there on the spot." 
That's not all, though:
Also shared among the group was a video – apparently created by Alvarez – of a mock movie trailer that described President Barack Obama with racial slurs as a movie villain who had to be stopped by "savage hunters." The video goes on to show images of black people getting attacked by dogs and gun-toting white people. Alvarez apparently made the "Savage Hunters" video and included names of his fellow officers in the credits, plus pictures of some of them and their patrol cars, mashed up with images of KKK hoods and Hitler.
You can watch the (obviously highly offensive) video, which three of the officers rightly called a "regrettable attempt at humor" by Alvarez, below. You probably only want to watch it if you feel like having a rage stroke, though.