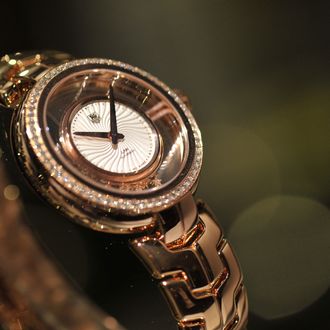 A fancy Tag Heuer watch that is not the smart watch.
Photo: The Image Gate/Getty Images
Hey, Apple, just a heads-up: Google, Intel, and luxury watchmaker TAG Heuer have teamed up to make their own fancy smartwatch. Few details are known about the gadget, but TAG Heuer's CEO said today that it's the "greatest connected watch." Sounds … promising. By aligning with a successful watch brand, Google can hopefully avoid the embarrassingly dorky design mistakes made by the Glass team.