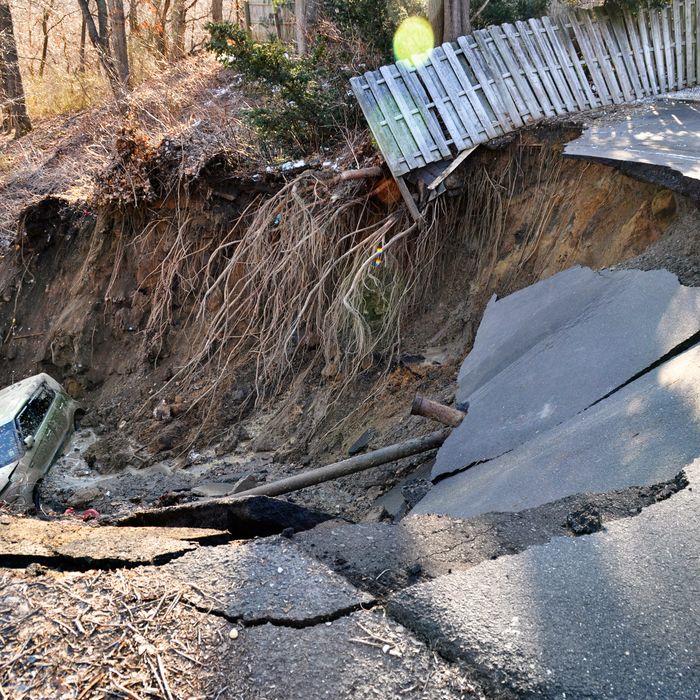 The sinkhole in question.
Photo: Amboy Police Dept/Handout via Reuters
The bad news is a massive sinkhole opened up in a residential neighborhood in South Amboy, New Jersey, this morning. The worse news is: It's still growing.
The gigantic sinkhole is 20 feet deep and 15 feet across and has already claimed its first victim, a gold SUV. Authorities say the sinkhole, which stretches back into some woods that border the neighborhood, is still growing owing to a water main break. Don't panic, though! No one was injured and no homes in the area were damaged, though the event did cause the area to be evacuated.
"Huge sinkhole" does seem like a better description of New Jersey than "Garden State."