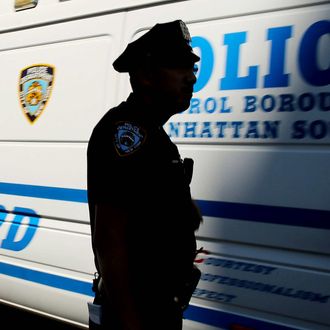 Photo: Spencer Platt/Getty Images
Residences in quiet neighborhoods on the west side of Manhattan have allowed themselves to be lulled into a false sense of safety by the city's relatively low crime rate, which is all well and good until you leave your apartment unlocked and someone steals your diamonds.
Both the West Village and the Upper West Side have experienced a spike in burglaries in 2015, primarily because residents there are leaving their doors unlocked, allowing thieves to stroll right in. So far, West Villagers have lost an $8,000 Cartier watch, a reporter's annual salary's worth of jewelry, and an iMac, raising the question: Why, if you have such nice things, would you make them so easy to steal?
The NYPD is seemingly wondering the same thing, urging residents to remember to lock their doors even when they're inside their apartments. "We're all human and we're all creatures of habit," one officer said, according to DNAinfo. "We have to make sure the door is locked."
Those of us with nothing worth stealing, of course, can continue leaving the door wide open.