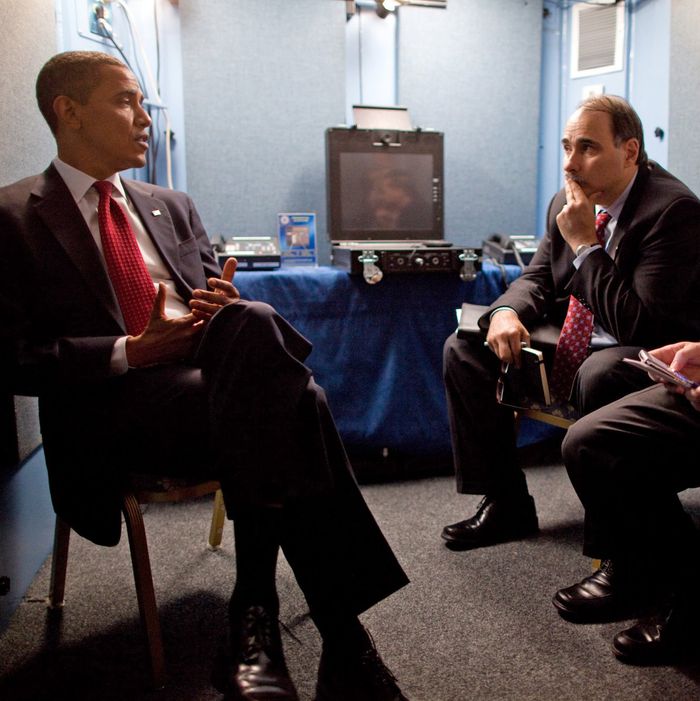 President Obama reminisces about the last time he saw the sun.
Photo: Pete Souza/Official White House Photo
Being the president of the United States often sounds like a pretty sucky job. At least half of the country is nearly always going to dislike you; you have to spend the majority of your days making stressful decisions; and whenever you try to take a break, everyone yells at you. Unlike the pope, you can go grab a slice of pizza every once in a while, but dozens of people are going to try to take selfies with you while you do it. 
And, as Yahoo News tells us today, you might be able to travel all around the world while you're leader of the free world, but it's going to involve smelling a lot of garbage and staying in sad hotel rooms that look like basement apartments. 
An aide told reporter Olivier Knox, "The president never has a view from his hotel room." Even when the window opens out on the most boring view possible — like a wall — the blinds have to stay closed. 
The president usually has to walk past a few dumpsters to get into these sad rooms completely devoid of natural light, according to the report. "No matter how nice the hotel is — five stars or whatever — we usually come in the service entrance … It doesn't always smell great."
In order to make life on the road bearable, Obama and George W. Bush usually requested their staffers to find hotels with ESPN and a gym. 
On the other hand, there's a reason why "presidential suites" are usually the swankiest digs in a hotel. The Presidential Suite at the Waldorf Astoria in New York City — which has hosted every president since Herbert Hoover and costs thousands of dollars a night if you don't get the government discount — has hosted plenty of other famous people who don't have quite as strict security requirements as the President. J.K. Rowling has stayed there, and her books are even on the bookshelf in case now and future presidents ever need a bit of escapism.