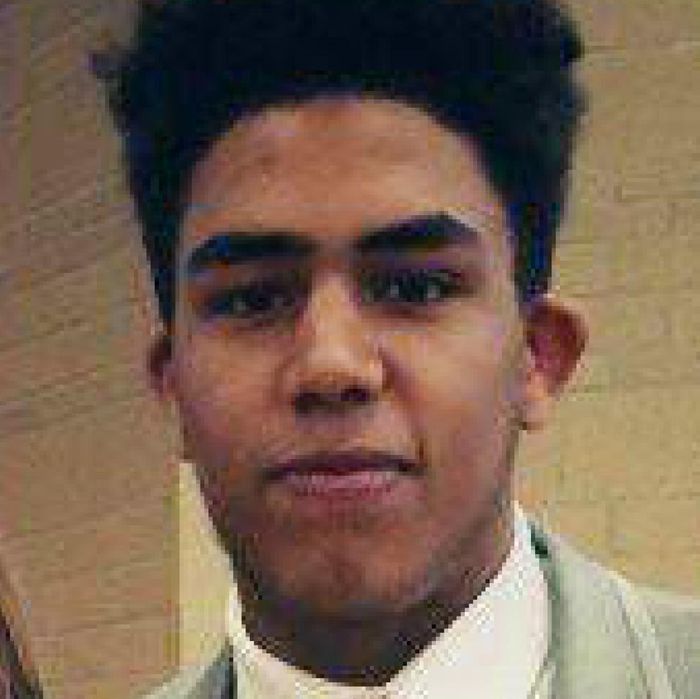 On Saturday afternoon, Madison, Wisconsin, mayor Paul Soglin vowed that "there will be answers" in the death of Tony Robinson, an unarmed black 19-year-old who was shot by a police officer on Friday evening. That sentiment was echoed by Wisconsin Attorney General Brad Schimel, who promised that the Wisconsin Department of Justice Division of Criminal Investigation will conduct a "thorough, professional and transparent investigation into this incident." (Wisconsin law requires the police to turn investigations into officer-involved shootings over to an outside agency.) Madison police chief Mike Koval identified the cop who shot Robinson as 45-year-old Matt Kenny, a 12-year veteran, and said that he has been placed on leave.

Here, via the Wisconsin State Journal, is how Koval described the shooting and the events leading up to it:
Koval said police were called because [Robinson], who was responsible for a recent battery, was jumping in and out of traffic and creating a safety hazard. An officer went to an apartment that [Robinson] had gone into, heard a disturbance and forced entry, and was assaulted by [Robinson], Koval said.

"The officer did draw his revolver and subsequently shot the subject," he said. Koval said more than one shot was fired. He said the officer immediately began to administer first aid, as did other officers who arrived at the scene. [Robinson]died at a local hospital, Koval said.
"He was unarmed. That's going to make this all the more complicated for the investigators, for the public to accept," Koval added.
In the hours following the shooting, protesters gathered at the scene. According to NBC News, Robinson's grandmother Sharon Irwin said that her family had been prevented from seeing her grandson's body. "They won't let us come near him. I just want to hold him and tell him it's OK. Go home to God. They told me he was evidence," she said. "I think you need to rise up but I don't want violence," she told the 100-person crowd. 
The Associated Press reports that on Saturday morning, "dozens" of demonstrators congregated at the Dane County Public Safety Building before heading back to where Robinson was shot, chanting "black lives matter" and holding signs bearing the slogan. Meanwhile, Koval said that his department would "defend, facilitate, foster those first amendment rights of assembly and freedom of speech" for "those who do want to take to the street and protest."
Robinson's aunt Lorien Carter told the State Journal that her nephew was "gentle" and "a beautiful young man." Seventeen-year-old Jake Spaulding, who described himself as Robinson's best friend, said he was "one of the happiest people I know." "The bottom line is a mother lost her child," said family friend Adam Mitchell. "He didn't deserve to die, especially under the circumstances."