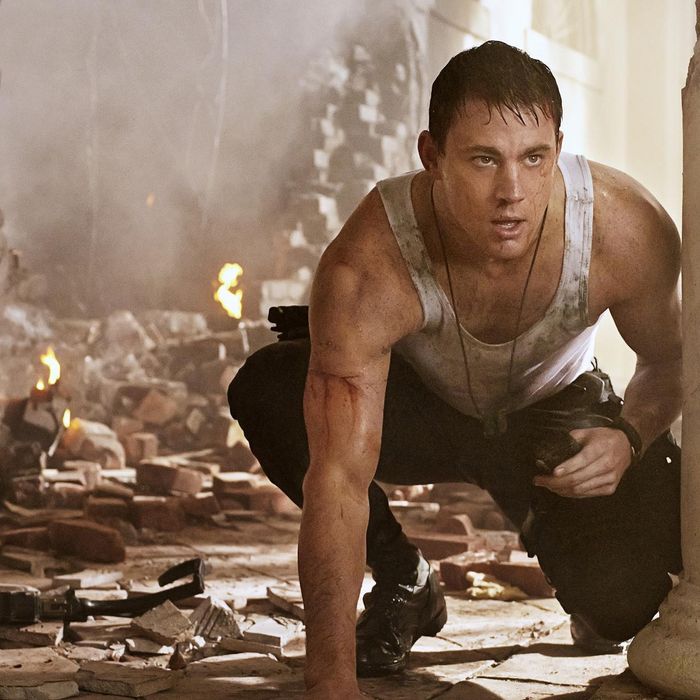 There is a long line of great Americans who have saved the President at fake White Houses.
Photo: Sony Pictures Entertainment
When the Secret Service practices saving President Obama they have to rely on "a rudimentary, not-to-scale simulation of the north grounds of the White House, using bike barricades to act as the fencing," according to Joseph Clancy, the agency's director. 
It apparently hasn't worked well, so the Secret Service is asking Congress for $8 million to build a fake White House in Maryland, which would "mimic the facade of the White House residence, the East and West Wings, guard booths, and the surrounding grounds and roads," reports the New York Times, which got an advance peek at Clancy's Tuesday remarks at the Capitol. It would also likely serve as an excellent space for Secret Service agents to pretend they are Channing Tatum in White House Down, instead of people whose job mostly entails stopping others from jumping over fences and recovering drones flown by drunk government employees. 
 If Congress isn't keen on paying $8 million for a new fake White House, there's another fake White House already available in McLean, Virginia.