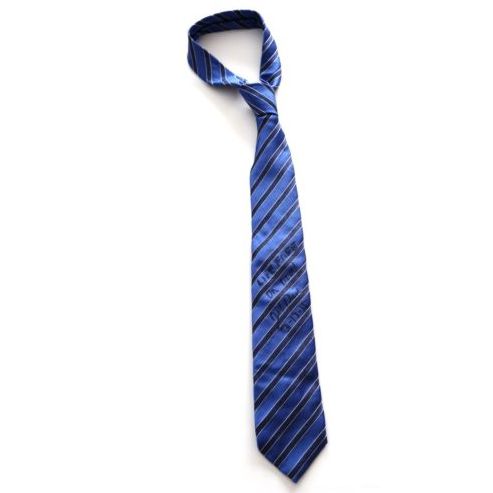 Someone paid $355 for this.
Photo: Ebay
The Grafton County Republican Committee Tie Auction ended on Friday, and Jeb Bush won. It would probably be unwise to read too much into the fact that someone paid $355 for a striped-blue tie signed by the Florida governor with "Live Free or Die," as someone also paid $350 for George Pataki's blue tie speckled with celestial clip art. 
Rick Santorum's tie, red and covered with elephants, sold for the least amount of money: $57. 
Seventeen ties — and one scarf from Carly Fiorina — were auctioned off. Organizer Vicki Schwaegler told the New Hampshire Journal that she wished she could buy them all — Rick Perry's New Hampshire–covered tie, Ohio Governor John Kasich's New Hampshire–flag-inspired tie, even John Bolton's tie from Stanford University's Hoover Institution. "I love all of the ties, and of course the scarf," she said. "They're in my house right now. I look at them every day and wish I could buy them all."
New Jersey Governor Chris Christie did not contribute a tie to the eBay auction. Schwaegler said that she tried very hard to get one, according to the NH Journal. When she didn't hear from Christie's people, she "finally sent out the press release, and then they said that because he wasn't included in the press release, they were not going to give one."