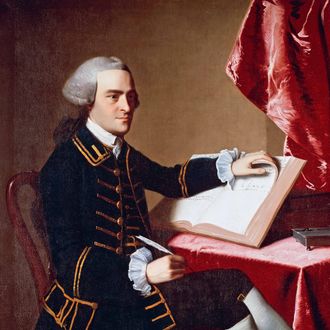 If I could do it again, my signature would be so big, you couldn't even read the Declaration of Independence.
Photo: De Agostini Picture Library/Getty Images
Since Senator Tom Cotton rounded up those 46 signatures on the Iran letter, most of his colleagues have been busy announcing the many reasons they regret nothing. Senator Marco Rubio told NBC that he "would send another one tomorrow." Senator Pat Toomey told Politico, "That letter is just the most recent case of my doing all that I can to prevent Iran from having a nuclear bomb." Senator Rand Paul noted that he "signed onto the letter because I want the president to negotiate from a position of strength which means that he needs to be telling them in Iran that 'I've got Congress to deal with.'" Cotton simply stated that he had "no regrets at all."
On Morning Joe this morning, Senator Ted Cruz said that he would not only sign the Iran letter again, he would make his signature even bigger. "I would sign it. And, as John Hancock said, I would sign it in large print. So that the ayatollah wouldn't need his reading glasses to read the signature."
If Ted Cruz has to sign the Iran letter a third time, he may want to invoke the legibility of our nation's famous signature instead of its size. A giant signature read without spectacles isn't quite as terror-inducing when you don't know whom it belongs to.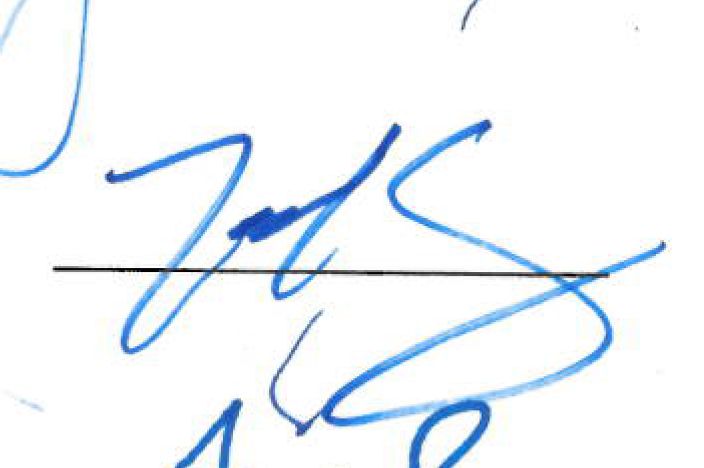 Unfortunately, Ted Cruz did not take advantage of his entire rolodex of historical references in defending Senate Republicans' standoff against the world.