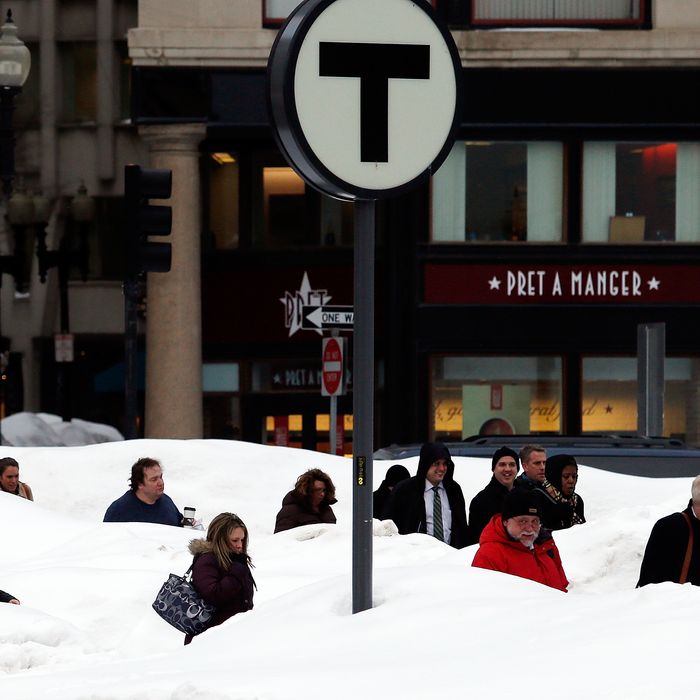 Pedestrians walk through snow banks in downtown Boston on February 19, 2015.
Photo: Jessica Rinaldi/The Boston Globe via Getty Images
It might be time for Bostonians to give up on their cobblestone streets and start a new life on top of the snow banks that engulf the city. Another 2.9 inches of snow blanketed the city on Sunday night, officially making this the snowiest winter in Boston since records started being kept in 1872. The National Weather Service measured 108.6 inches at Logan International Airport, topping the previous record of 107.9 inches set in 1995–96. "Superbowls, World Series', Stanley Cups, and snowfall records," Mayor Martin J. Walsh tweeted. "We are truly a title city. There will be no parade." And it isn't over yet — the city may see more snow showers on Friday.