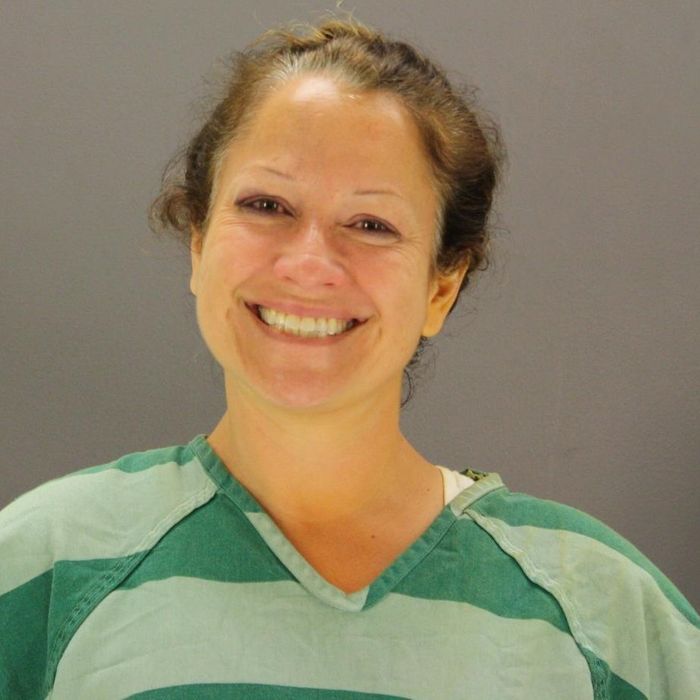 Nancy "Suzanne" Duarte
Photo: Dallas County Sheriff's Office
Nancy Duarte is smiling from ear-to-ear in her mugshot, an expression not typically reserved for photographic evidence of criminal activity. But according to Dallas's CBS affiliate, Duarte — who goes by Suzanne — was arrested for setting fire to a yoga studio where she says she was repeatedly sexually assaulted, and she has zero regrets about it.
Duarte says two men "associated with the yoga studio" repeatedly harassed her for years, both inside and out of the studio. Finally, she'd had enough.
"I thought it was going to make me happy … to burn the place that had brought me so much pain and suffering," she told CBS. "Just to set it on fire, just destroy it, get rid of the devil's temple."
On Saturday night, Duarte returned to American Power Yoga after it closed and, using a can of gasoline and matches, lit a small fire. Firefighters were able to put out the blaze before it injured anyone or caused significant damage, but said the fire could've easily spread to a nearby shopping center.
Duarte told CBS that her only real regret is that the studio didn't actually burn down to the ground. Namaste.