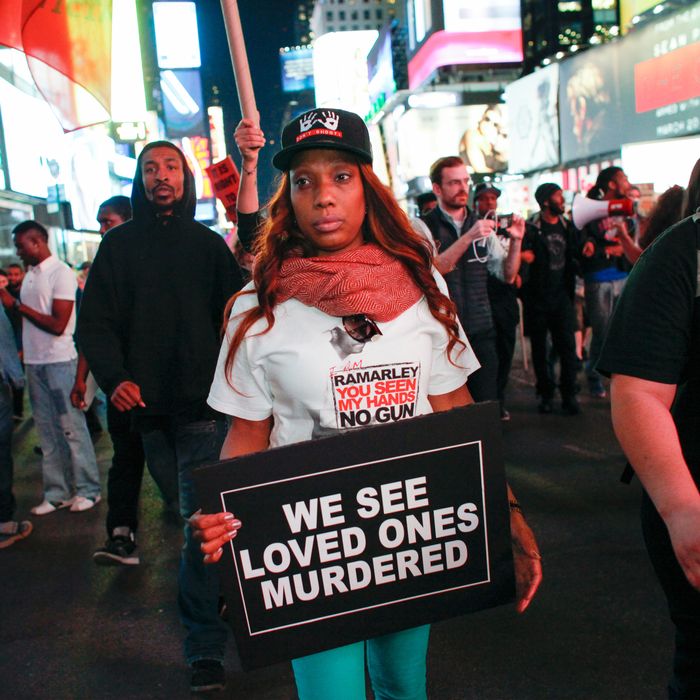 Photo: Kena Betancur/Getty Images
More than 1,000 peaceful protesters gathered in Union Square to march in solidarity with activists in Baltimore and protest the death of Freddie Gray, the 25-year-old black man who died in Baltimore police custody two weeks ago. The protesters marched behind a "Black Lives Matter" banner as police warned them not to march in the street or risk being arrested.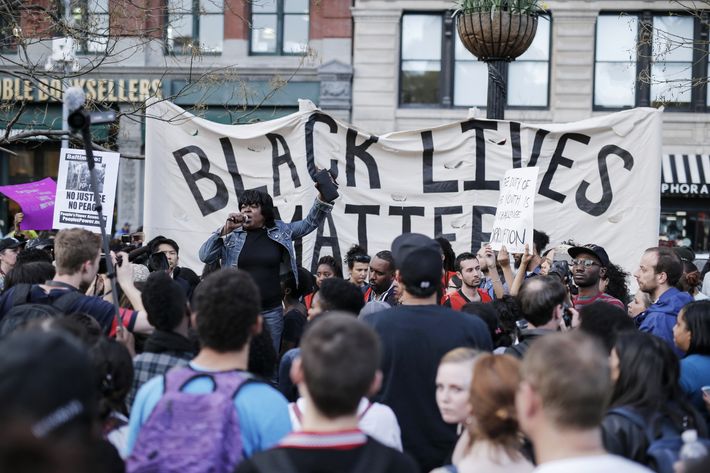 "Freddie Gray, Michael Brown, shut the whole system down!" the group shouted, splintering off into separate groups that fanned up to Times Square, Herald Square, and Columbus Circle.
Ultimately more than 100 people were arrested around 7:15 p.m. after protesters attempted to go west on 17th Street, according to The Wall Street Journal. The Holland Tunnel was temporarily shut down, and traffic on the West Side Highway came to a standstill. One NYPD officer was reportedly hurt when he was struck in the chin by a flying object.