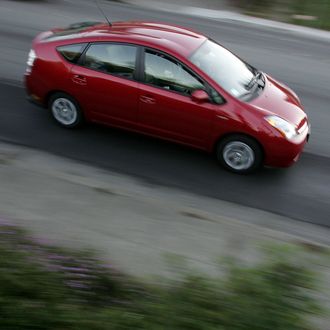 Photo: Justin Sullivan/Getty Images
A Brooklyn drug ring cut back on gas money and pollutants by operating out of a Toyota Prius, according to NBC New York. Four people were arrested on drug charges over the weekend for delivering and selling cocaine out of the environmentally friendly hybrid car.
Authorities say the four alleged dealers, who are slated to appear in court today, delivered both powdered cocaine and crack cocaine to repeat customers in fancy Brooklyn neighborhoods like Boerum Hill, Carroll Gardens, and Cobble Hill. No doubt the Prius was a selling point for that set — after all, what kind of monster would purchase illegal substances from a gas-guzzling SUV?