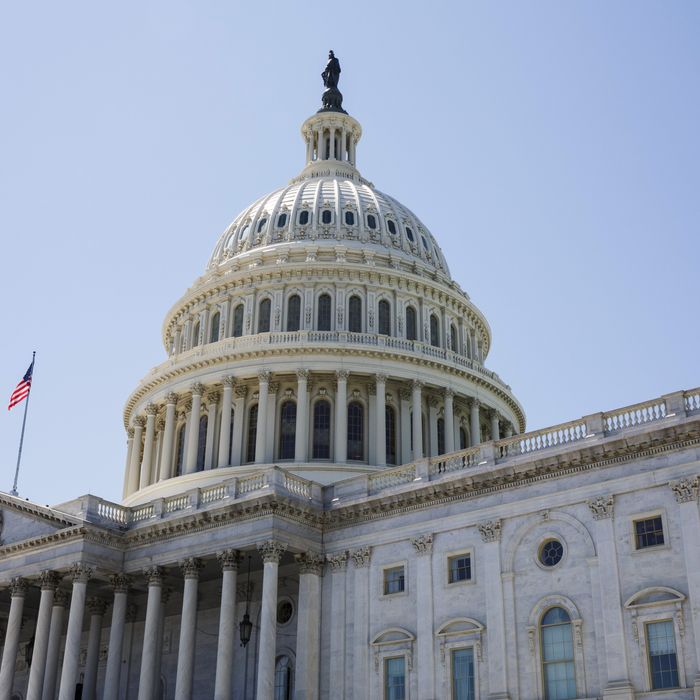 Photo: James Leynse/Corbis
The U.S. Capitol was placed on lockdown on Saturday afternoon after a man fatally shot himself on the building's West Front. NBC News reports that the authorities are investigating a "suspicious package" that was found on the nearby West Terrace. The package appears to be the man's suitcase.
ABC News reports that the man was "wearing a blue backpack and had a sign taped to his hand." Officials told reporters that the lockdown was a "precautionary measure" and that "there are no indications at this point of terrorism."
Update: The lockdown was lifted about two hours after the suicide, and activity in the area has returned to normal.