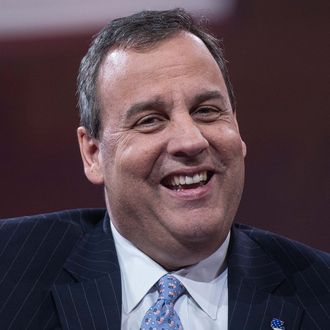 Last night, New Jersey Governor Chris Christie took a break from town-hall-ing across New Hampshire to appear on The Tonight Show. During his appearance, the conversation turned to ice cream, and soon Christie was sitting on the guest couch, facing the camera and eating a pint of Ben & Jerry's.
The "joke" is that he takes the ice cream, because he loves ice cream, because he's fat. Get it?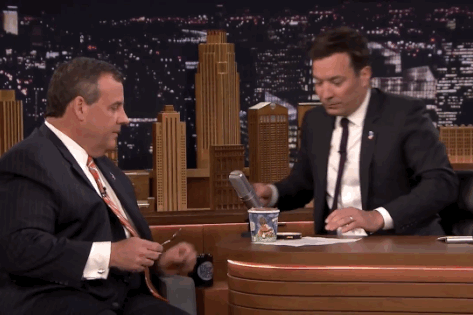 This is thankfully less awkward than the time he ate a doughnut on Letterman.