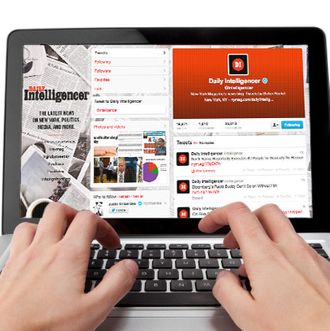 Welcome back to the New York Magazine Competition. On alternate Mondays, we lay out a challenge and offer a sample responses. Enter in the comments section, or on Twitter with the hashtag we've provided, and the editors will select a winner. Criteria are highly subjective, but heavily retweeted and favorited posts will have an advantage. The prize is a year's subscription to New York in print or a two-year subscription to the iPad edition (winner's choice). Full rules are here.
COMPETITION NO. 46: "LYRICS FOR MAD MEN'S THEME." Please offer a few lines to accompany the show's wordless theme song as the final season unfolds. (See the credits sequence here.) For example:

Roger Sterling
Smoking, drinking
Silver-foxing.
Every wisecrack
Gold.

______________

Crazy twist that
Matthew Weiner's 
written this week:
(spoiler!) Glen
is back.

______________

Sal Romano
Art director:
We all loved you!
How 'bout
one more fling? 
______________
Enter on Twitter with the hashtag #madmenlyrics, or in the comments thread below, by April 29.
RESULTS OF COMPETITION NO. 45, "TWIN PEAKS WITHOUT DAVID LYNCH," in which you were asked to suggest how the series might return under new management. 
HONORABLE MENTION TO:
BILL O'REILLY:  Killing Laura Palmer
— rmtmiller
SHERWOOD SCHWARTZ: The Harlem Globetrotters stop by.
—FlirtySanchez
DARREN STAR: "As I saw the log lady cradling her log, I couldn't help but wonder, does anyone really need a baby, if they're just going to grow up to be killed?"
 —hoipolloi
HILLARY CLINTON:  Unintentionally undermined the project so that no new episodes were actually made.
—RealityCzech
JOHN WOO: Every scene is a slow motion shoot-out.  DOVES.
—Gabegirl 
MTV: Laura Palmer isn't dead, just pregnant.  Agent Cooper throws her an amazing Sweet 16.
—BambooLounge
LARRY DAVID: After Special Agent Dale Cooper realizes he can't solve Laura Palmer's murder, he quits in frustration, but returns to work the next day as if nothing had happened.
—Lexxman
ANDY COHEN: A lot more scenes would be shot at Horne's department store; less coffee, more rosé.
—chalkywhite 
TERRENCE MALICK:  Agent Cooper and his best friend Bob join hands, laugh and spin as they contemplate the Northwest's misty vistas; a local woman's log becomes the tree of life.
—HudsonRiver

QUENTIN TARANTINO: The entire series is a study of Laura Palmer's feet, staring with the heel, skipping to the toe, then focusing a great deal on the arch. In the end, Samuel L Jackson screams about how nice they are, and everyone dies.
—contrarian_dip
TLC: Conjoined Twin Peaks: Abby and Brittany solve a double murder.
—alanmarkgreenspan
BOB FOSSE: A musical thriller.  "Let's Have Another Cup of Coffee, Let's Have another Piece of Pie" is performed in a red room by dwarves doing pelvic thrusts.
—HudsonRiver
AND THE WINNER IS:

MEL GIBSON: Laura Palmer is killed by Jews.
—RegisMayhem
Competition No. 46: Lyrics for Mad Men's Theme
THE FEED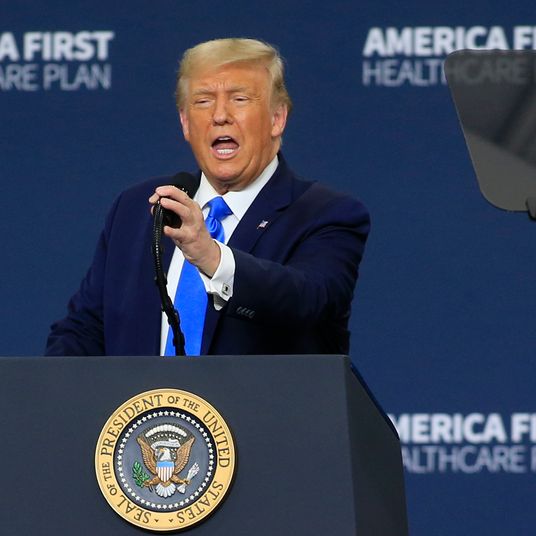 vision 2020
Trump's Plan to Send Seniors $200 in Drug Coupons Is Unlikely to Come Through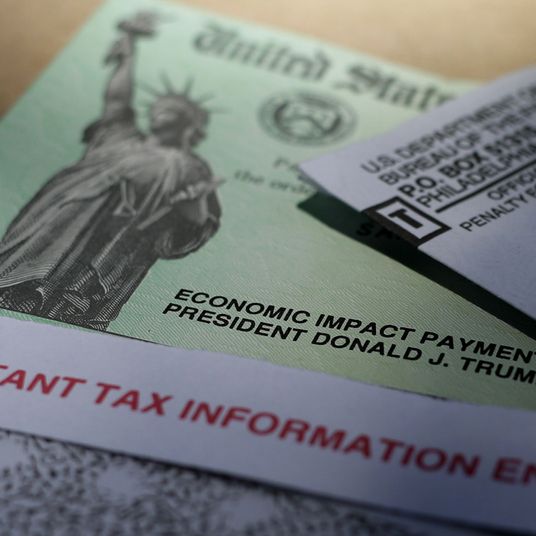 coronavirus stimulus
Will We Get a Second Round of COVID-19 Stimulus Checks?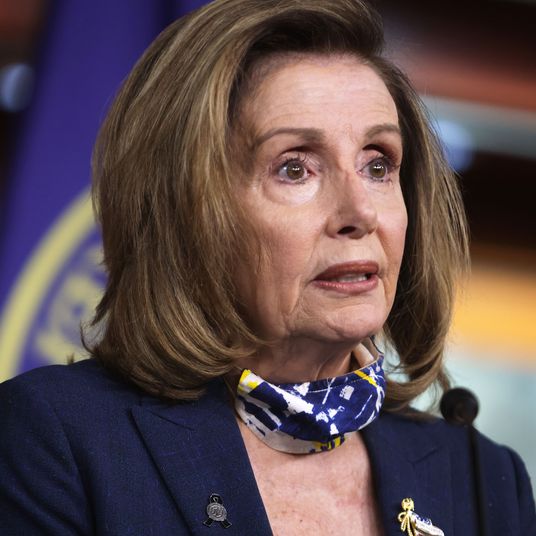 coronavirus stimulus
Pelosi to Test How Badly Trump Wants His Signature on More Stimulus Checks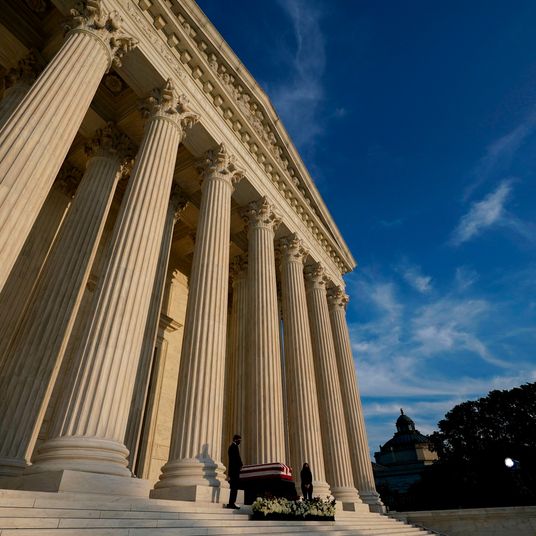 intelligencer chats
Would Court Packing Be Too Slippery a Slope?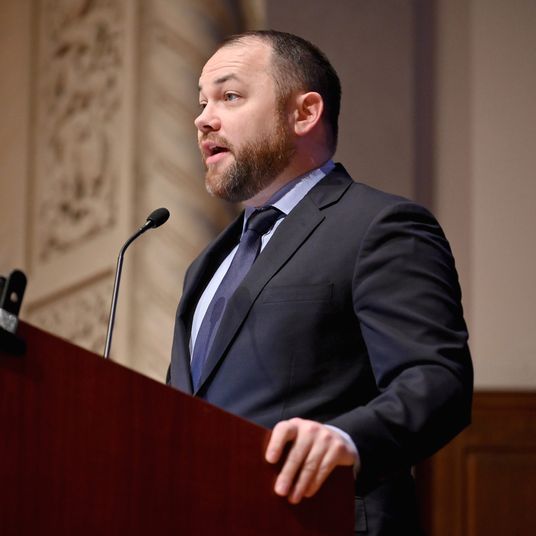 the city politic
Corey Johnson on Why He's Dropping Out of the New York City Mayoral Race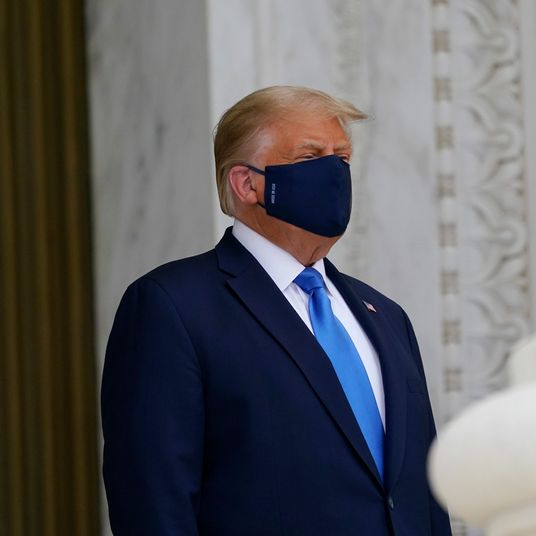 politics
Trump Booed During Visit to Ruth Bader Ginsburg's Casket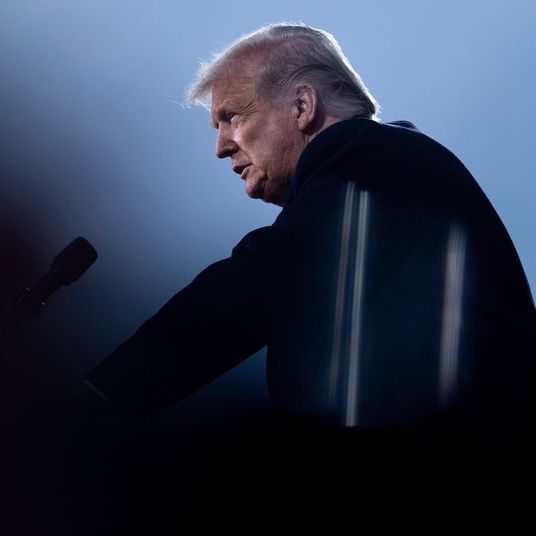 the national interest
Trump Finally Releases Fake 'Plan' to Protect Preexisting Conditions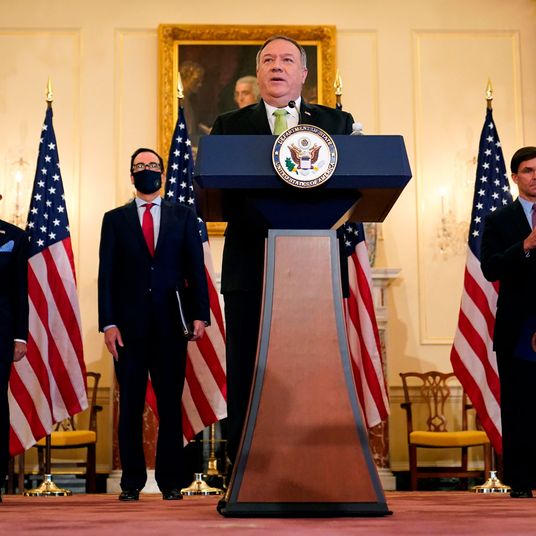 vision 2020
Pompeo's Swing-State Appearances Look a Lot Like Campaigning for Trump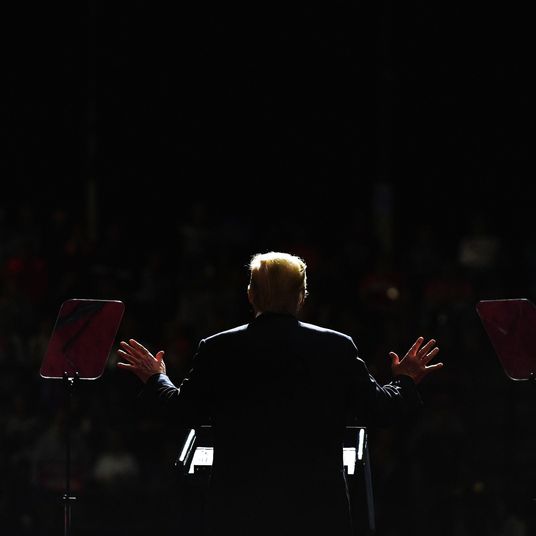 donald trump
I Don't Know Where This Ends. But I Cannot Stop Panicking About November.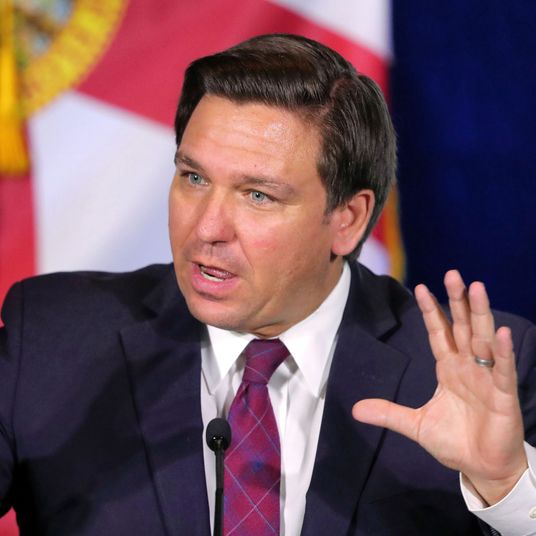 ron desantis
Ron DeSantis Is Risking Floridians' Lives to Benefit Trump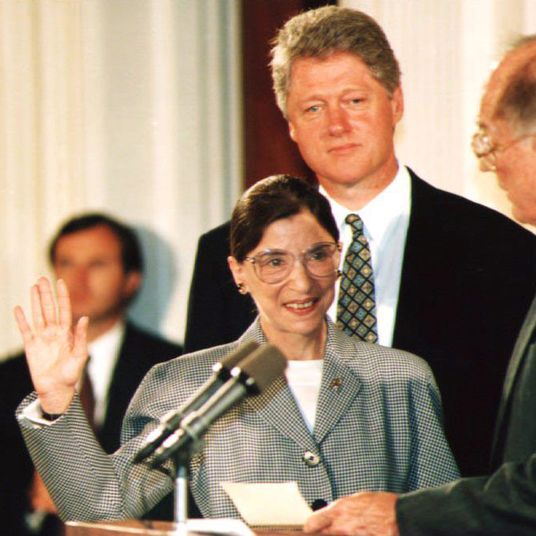 after rbg
American Women Need a Revolution. It Has to Be Bigger Than RBG.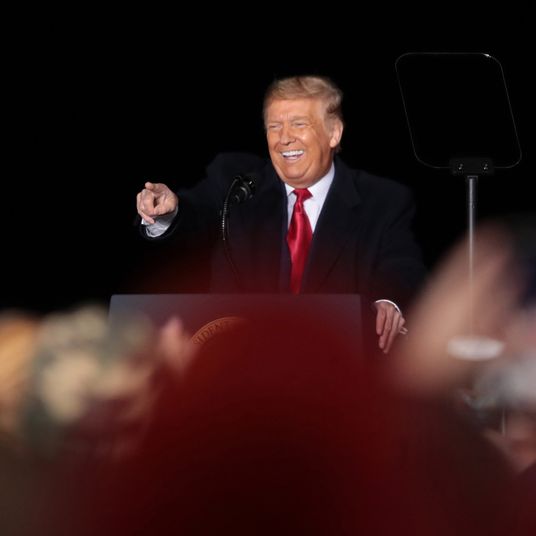 the top line
Why Do Voters Seem to Be Giving Trump a Pass on the Economy?
Just release a list of the retired senior officials who aren't backing Biden
Nearly 500 retired senior military officers, as well as former Cabinet secretaries, service chiefs and other officials, have signed an open letter in support of former vice president Joe Biden, the Democratic presidential nominee, saying that he has "the character, principles, wisdom and leadership necessary to address a world on fire."
The letter, published Thursday morning by National Security Leaders for Biden, is the latest in a series of calls for President Trump's defeat in the November election.
"We are former public servants who have devoted our careers, and in many cases risked our lives, for the United States," it says. "We are generals, admirals, senior noncommissioned officers, ambassadors and senior civilian national security leaders. We are Republicans and Democrats, and Independents. We love our country.
"Unfortunately, we also fear for it."
The letter has been signed by 489 people.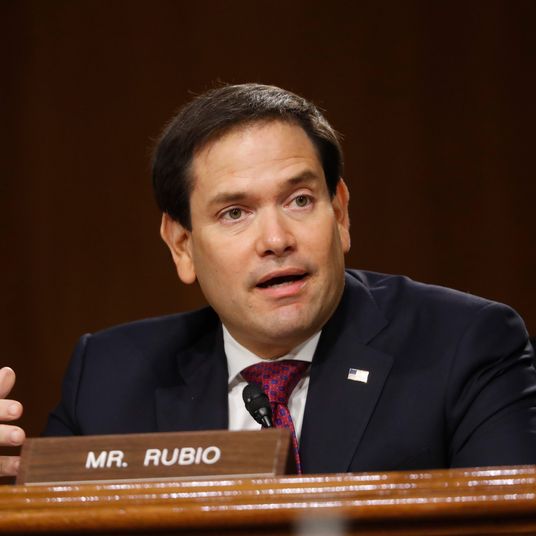 vision 2020
GOP Offers Mild Pushback on Trump's Threat to 'Get Rid of the Ballots'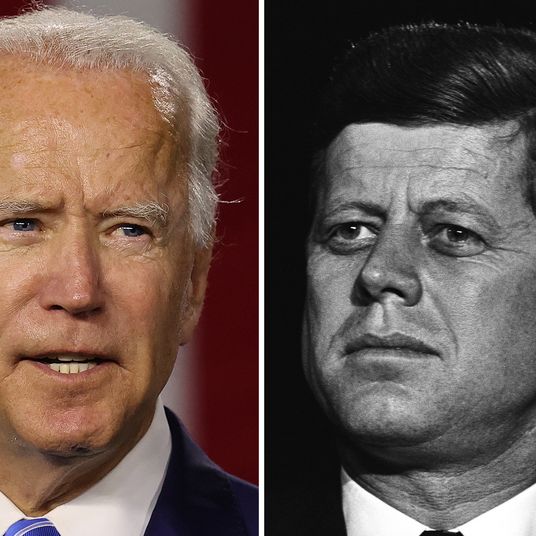 religion
Why Being Catholic Isn't Special in Politics Anymore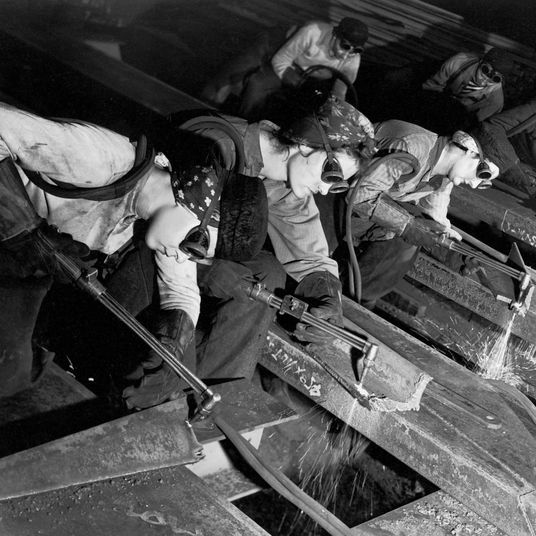 climate
The Economy of World War II Proved a Green New Deal Is Possible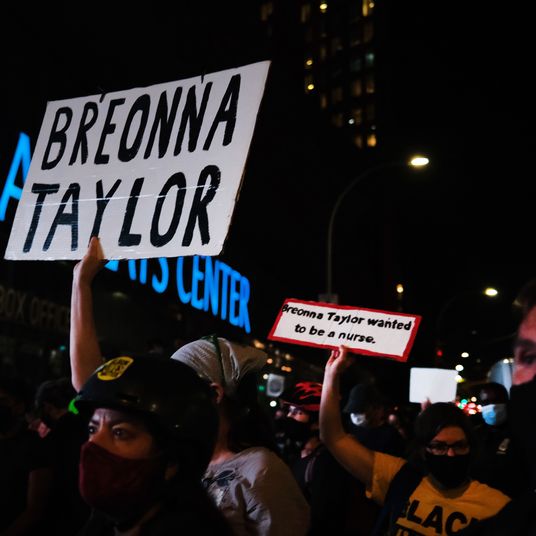 black lives matter
Renewed Unrest After Officers in Breonna Taylor Case Cleared of Criminal Charges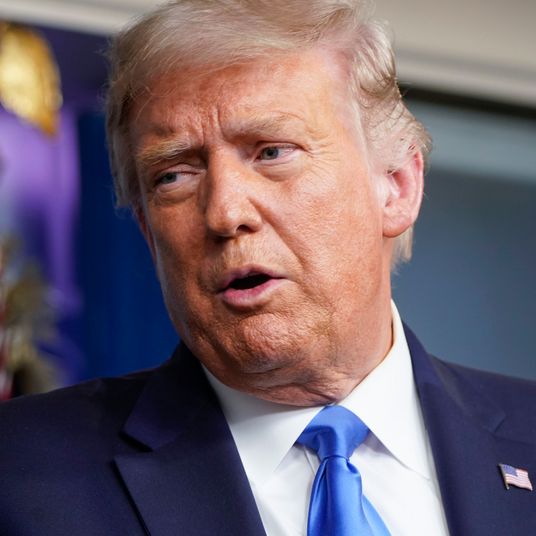 the national interest
Trump: 'Get Rid of the Ballots … There Won't Be a Transfer' of Power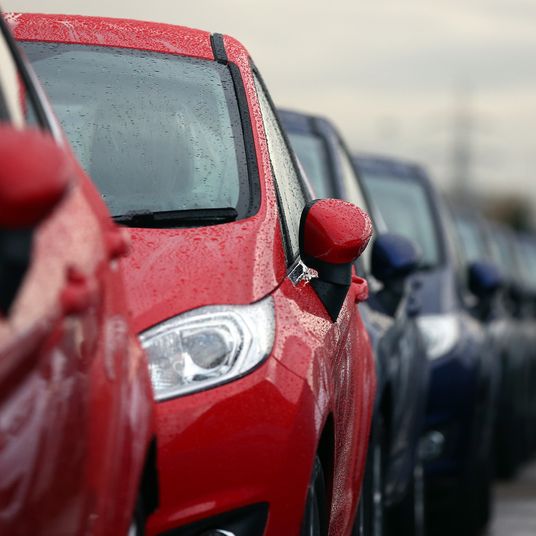 electric vehicles
California to Ban Sales of New Gas-Powered Cars in 2035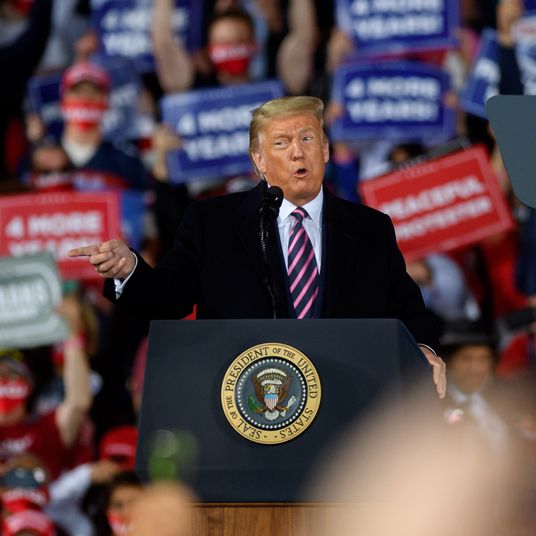 supreme court
Trump Says Supreme Court Needs 9 Justices for Potential Election Dispute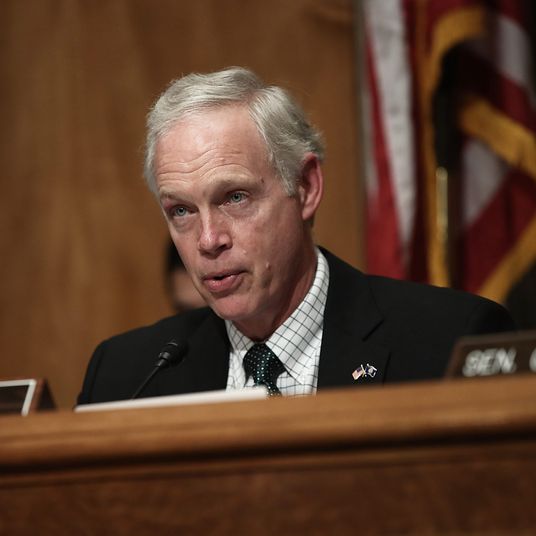 the national interest
Republican Report Suggests Hunter Biden, Donald Trump Both Unfit for Office
Not exactly hiding his intentions here
Trump tells reporters he wants a replacement for RBG quickly as he believes 2020 election will end up going to SCOTUS: "Yes, I think it's very important. I think this will end up in the Supreme Court and I think it's very important that we have nine justices."
—
@Acosta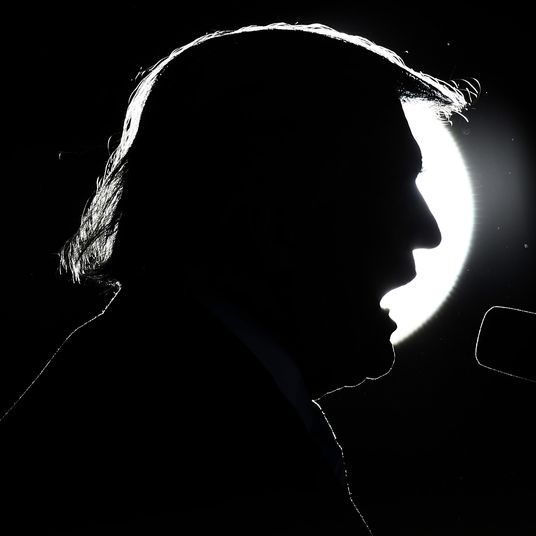 vision 2020
A Nightmarish End to the 2020 Elections Is Becoming All Too Plausible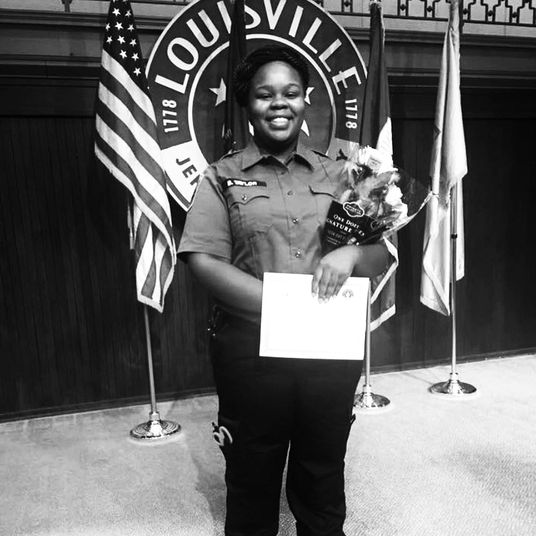 power
Only One Officer Was Charged in Breonna Taylor's Killing
The message that results might take a while is sinking in
63% of likely voters say they don't think we will know the winner of the presidential election on election night via new Quinnipiac poll. That includes 64% of Republicans, 64% of Democrats and 60% of independents.
—
@ryanstruyk
An aggressive move on fossil fuels from California
Reuters: California will ban the sale of new gasoline powered passenger cars and trucks starting in 2035 in a dramatic move to shift to electric vehicles and reduce greenhouse gas emissions, Governor Gavin Newsom said on Wednesday.
https://t.co/ll1oSlGLTG
—
@Rover829
After months of protests in Louisville and around the country
LOUISVILLE, Ky. (AP) – Grand jury indicts 1 officer on criminal charges 6 months after Breonna Taylor fatally shot by police in Kentucky.
—
@kylegriffin1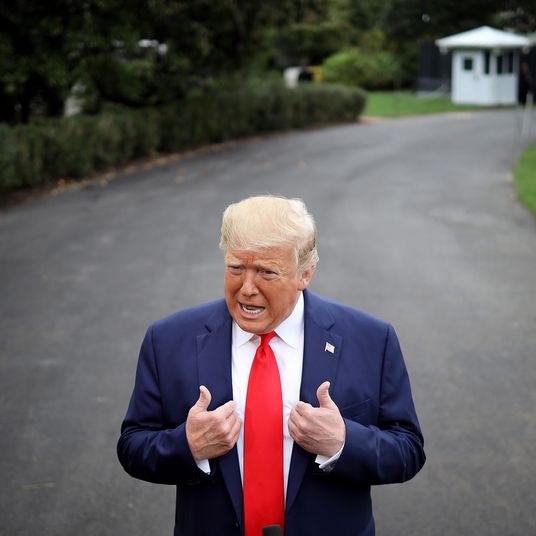 the national interest
Report: Trump, a Giant Racist, Said Jews Are 'Only in It for Themselves'
This might have something to do with trying to win Florida
Just in: The Trump admin announces US citizens visiting Cuba will no longer be able to buy cigars, rum or stay in Cuban government owned hotels.
—
@CNN_Oppmann